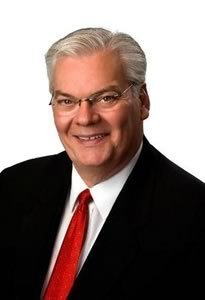 Members of a Kansas House of Representatives committee dealing with controversial social issues are under new orders to limit their social media use during meetings.
State Rep. Arlen Siegreid (R-Olathe), the chairman of the House Federal and State Affairs Committee, informed members on Thursday that they cannot use their phones for texting, Twitter and Facebook during meetings. The committee can engage in social media on state-issued laptops during meetings but Siegfreid said he strongly discourages the practice. Siegfreid's order came during the committee's first meeting of the new legislative session, and caught legislators and state government observers off guard since the texting and social media use is widespread in Topeka.
"They need to pay attention to what is going on," Siegfreid told The Huffington Post of his ban. "If they want to do Facebook and Twitter they can get up and leave."
Siegfreid explained that the committee meets daily for 90 minutes and he wants the meeting to proceed efficiently and for committee members to be fully engaged in witness testimony and discussing legislation. A major concern for Siegfreid is the possibility of lobbyists texting or tweeting questions or other information to legislators during committee meetings in an attempt to influence how a legislator interrogates a witness.
Siegfreid told HuffPost that he will not prohibit legislators from using their state issued laptops to engage in social media during meetings, but he said that he would prefer that they contain their laptop usage to Microsoft Word only.
"I would prefer if they did not do it," Siegfreid said of laptop use of social media. "I can't tell the difference if they are doing Twitter or Facebook or typing notes."
Siegfreid said that his order does not apply to members of the gallery and that they are free to text and engage in social media from their phones as long as they do not make noise. Siegfreid said the noise rule applies to laptop use by members.
"No dings, rings and clangs," he said.
Kansas lawmakers are asked to silence their phones during meetings. State custom requires lawmakers to bring candy and other snacks for their colleagues if their phones go off during committee and caucus sessions. Since Kansas legislative committees are not broadcast live, social media and texting have become the de facto tool to communicate with those outside of meetings. State legislators have routinely used social media in committees and floor sessions, which is a common practice nationally.
State Rep. Brett Hildabrand (R-Shawnee), one of the most prolific tweeters in the legislature, said that he was initially concerned that Siegfreid's ban would apply to laptops as well. He said that once Siegfreid clarified the issue to him privately he will contain his social media use to his laptop during committee meetings. After Siegfreid announced the ban, Hildabrand took to Twitter to say he would fight for "transparency."
The Federal and State Affairs Committee's jurisdiction includes abortion, gambling, religion, sex, guns and adult entertainment. It is informally known as the "God, guns and gays" committee. The panel is expected to tackle legislation this year to further limit abortions, promote Second Amendment rights and issue new restrictions on strip clubs, including a potential ban on for-profit opposite-sex mud, Jell-O and pudding wrestling in public.
State Rep. Emily Perry (D-Mission) said that she is not bothered by the issue, but noted that she believes that texting and social media are good ways to communicate. She questioned the lobbyist angle, noting that lobbyists can still provide information outside of meetings.
"I don't use my cell phone in meetings," Perry said. "I know that people used them in past meetings. The way it was put to us was that people were texting about random things. But relaying information is helpful."
BEFORE YOU GO
PHOTO GALLERY
U.S. State Capitol Buildings