The lion who has moved into the Detroit Zoo has a royal background -- and an unforgettable name.
4-year-old Simba, who shares his name with the lead of the Disney classic and Broadway hit, "The Lion King," came to the Midwest from Saudi Arabia in October. Previously, he made his home with the royal family of Qatar, who were given the oversized pet as a gift several years ago.
"The owners recognized that they didn't have the expertise to properly care for lions and made the sensible decision to find Simba a good home," Detroit Zoological Society (DZS) Curator of Mammals Robert Lessnau said in a statement. "We're happy to provide sanctuary for Simba at the Detroit Zoo."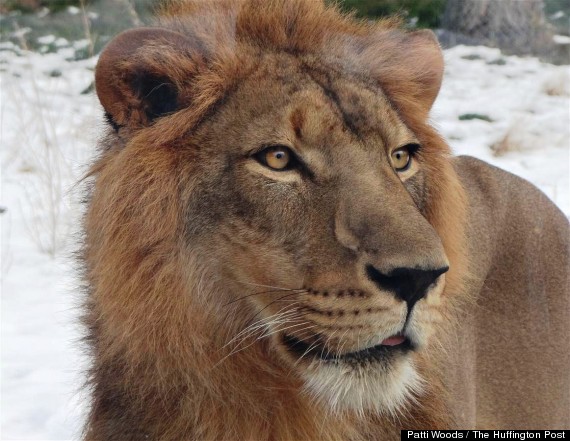 Simba will have two females to befriend, 20-year-old Bikira and Erin, age around 11, who was rescued from a Kansas junkyard in 2009. The three cats call a recently remodeled 7,500-square-foot habitat home, with warming rocks near the glass wall to serve as "a toasty perch for people-watching in cooler weather."
According to DZS, Simba is now a part of the Association of Zoos and Aquariums' Species Survival Program for lions. In the future, they plan to find a mate for Simba.
Check out more photos of Simba and some of the Detroit Zoo's other adorable inhabitants below:
PHOTO GALLERY
Adorable Animals At The Detroit Zoo
BEFORE YOU GO