Jenna Dewan-Tatum is pregnant and proud!
The new mom-to-be, 32, showed off her pregnancy curves in a photo posted to Instagram on Friday. Wearing a tight grey dress and denim and leather jacket, Dewan-Tatum cradles her baby bump in the picture, uploaded by her Hollywood pal, Stacy Keibler. "It's poppin'!" Keibler wrote, adding, "@jennaldewan is the cutest mom to be!!!"
Dewan-Tatum and George Clooney's girlfriend are close buds. "They've been friends for a long time," a source told E! News in July. "Jenna and Stacy are very good friends."
The actress and her husband Channing Tatum -- who has also become friends with Keibler's beau Clooney -- announced they're expecting their first child together on Dec. 17. "I'm ready; I think she's ready," Channing told People in November. "The first number that pops into my head is three, but I just want one to be healthy and then we'll see where we go after that."
Since confirming the pregnancy, the brunette beauty has been proudly flaunting her growing baby bump in everything from pretty dresses to tiny bikinis.
Jenna Dewan-Tatum poses with her baby bump for Stacy Keibler: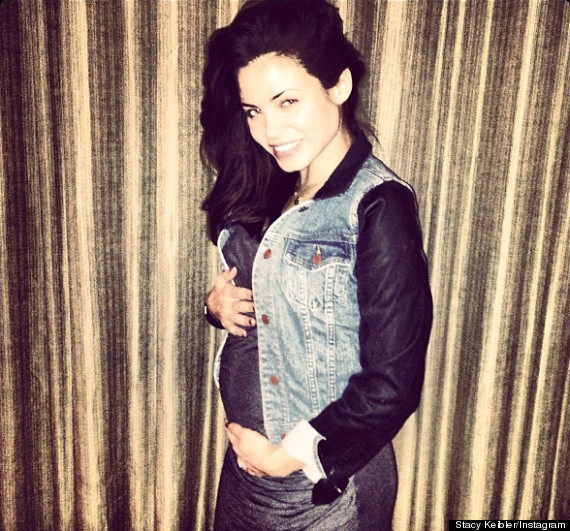 BEFORE YOU GO
PHOTO GALLERY
Celebrity Babies On The Way