Greetings, dear readers! This week we were seething with jealousy over memorabilia from Studio 54 but then became hopeful for future soirees thanks to PS1's Party Wall. Confused? Read on...
In her memoir Lorna Luft famously wrote: "Studio 54 made Halloween in Hollywood look like a PTA meeting." The renown nightclub, located on 254 West 54th Street, drew the hottest who's who of the New York elite.
Only at Studio 54 could one spot Andy Warhol posing with Brooke Shields, Truman Capote dancing at Elizabeth Taylor's birthday, or Cher getting cuddly with club co-owner Steve Rubell. Rubell founded Studio 54 with Ian Schrager in 1977, years before AIDS would decimate New York nightlife. The parties would grow to intrigue the world's most idolized celebrities with the most jaw-dropping decor -- one New Year's party involved four tons of glitter, for instance. On January 19, Rubell's archives from Studio 54 will hit the auction block at Palm Beach Modern Auctions.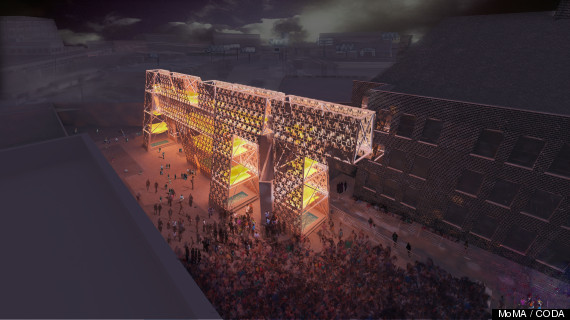 This week, MoMA PS1 declared CODA, aka Caroline O'Donnel, the winner of the Young Architecture Program. The architect stood out amongst a group of five finalists for her "Party Wall" project, a large-scale, experimental pavilion that will be built on the museum's Long Island City site this summer.
The annual Young Architects Program invites emerging architects to submit designs for a temporary, outdoor installation that can provide respite from the summer heat to MoMA PS1 visitors. CODA's "Party Wall" sustainable structure will play host to PS1's Warm Up music series this year.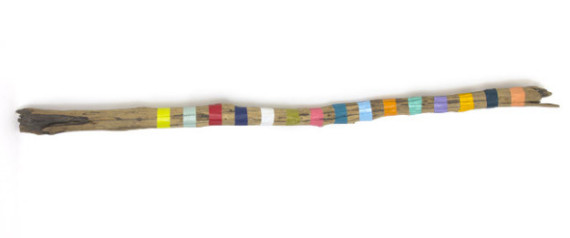 In the wake of Hurricane Sandy, New York artists Allbriton Robbins and Hema Patel transformed rubble from the storm into vibrant works of art. The team painted bright colors and patterns on driftwood and debris collected from the wreckage, and are now selling the colorful artifacts online to benefit those who lost so much.
The artists set out to ensure that even if Sandy was out of the headlines, the memories of the storm and the damage it left behind will never be forgotten. "It's too often that tragedies like this go out of sight out of mind," artist Robbins wrote in an e-mail to The Huffington Post, "which is why we wanted to do something that let people always have a way to remember, not only the devastation to the shore but the lasting effects we have on this planet."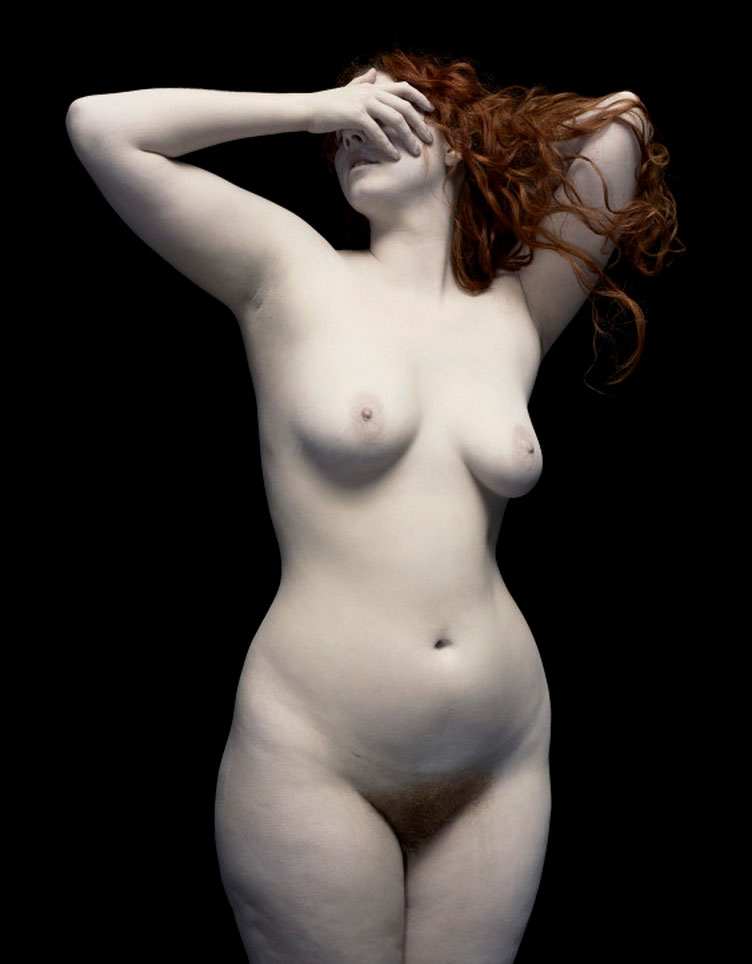 In an age when airbrushing the naked body has become a photography standard, the works of Nadav Kander are absolutely refreshing. The Israel-born, UK-based artist captures a wildly diverse survey of form and flesh, exquisitely displayed in a new exhibit titled "Bodies, 6 Women, 1 Man" at London's Flowers Gallery.
Kander's exhibit harkens back to Renaissance masterpieces, featuring classically styled female and male nudes baring and contorting their bodies. Covered in white marble dust, the models appear like pristine sculptures or a figure from an ethereal period painting. The AP reports:
An acid attack on the artistic director of the Bolshoi ballet has shone the spotlight on the fierce "Black Swan"-like competition for starring roles at the famed Russian dance company.

The attack on Sergei Filin could be in retaliation for his selection of certain dancers over others for the prized roles, his colleagues said Friday. They expressed fears that Filin, a 42-year-old former Bolshoi star, could be left partially blind after a masked assailant threw acid in his face as he returned home in Moscow late Thursday.
Well, that was our week. How was yours?