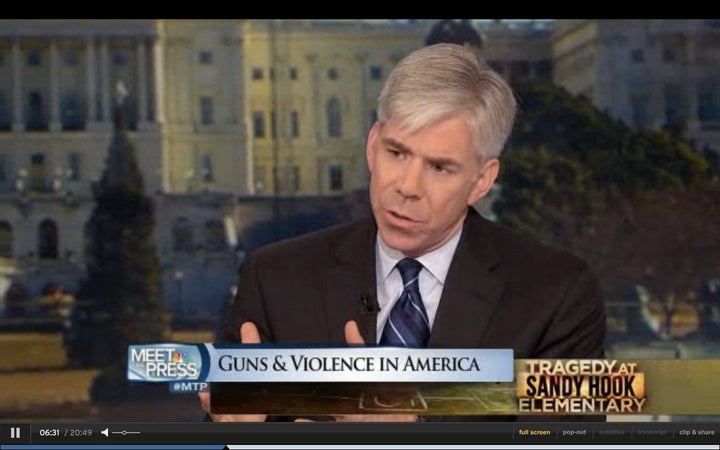 David Gregory spoke out about the new NRA ad that called him an "elitist hypocrite" on Friday.
"The NRA, kind of, it does what it does in how it wants to target people," Gregory remarked. "And I think, you know, this is not about me. Again, I ask tough questions on both sides. People will sometimes want to make me a political target, which I shouldn't be."
The ad claimed that Obama's two daughters are protected by armed guards in school, but that the president is "skeptical" of the idea. In fact, Sidwell Friends School — which David Gregory's children also attend — does not have any armed guards.
Gregory also became entangled with the NRA in December when he waved an empty gun magazine during an interview with Wayne LaPierre, the organization's executive vice president. D.C. authorities investigated the NBC News host for violating city code, but ultimately did not prosecute him.
BEFORE YOU GO
PHOTO GALLERY
Newtown Shooting Coverage