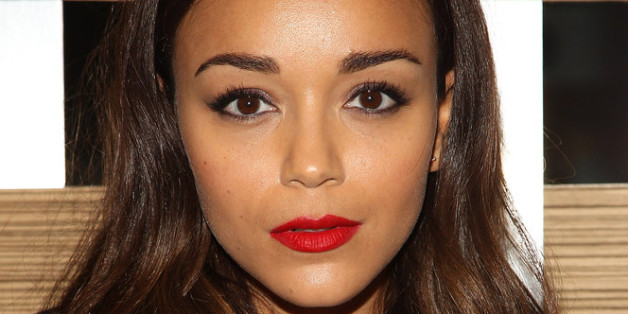 These days, our knowledge of celebrities too often originates with paparazzi images and snarky quotes by anonymous "insiders." After a while, it's easy to forget that stars are real people. That's why HuffPost Celebrity decided to launch its all-new #nofilter quick-fire question and answer series. Because how well do you know someone until they've shared their guiltiest pleasures?
Ashley Madekwe, 31, might play manipulative go-getter Ashley Davenport on ABC's hit series "Revenge," but in real life the British beauty is as sweet as pie. While on-screen Ashley is back to scheming the Graysons (she promises to keep the snide comments coming between her and Victoria), off-screen Ashley talks openly about Mariah Carey fandom, favorite songs and taking tips from Kim Kardashian.
What do you think of Honey Boo Boo?
I'm equally fascinated and scared at the same time. It all comes from her -- you can't teach a child to behave that way -- and that's what I find fascinating.
Have you read "50 Shades of Grey"?
Yes, just the first one. I wasn't interested enough to read the other ones.
What's the last song you downloaded?
It was an album actually, Rihanna's "Unapologetic." I really like it. My favorite track is "No Love Allowed." I sing along to it in my car.
What New Year's resolution can you never keep?
I don't make them because I can't keep any of them. The second I tell myself I have to do something, I'm sure to do the opposite.
Do you have a Google alert set for yourself?
I have one set for my husband [actor Iddo Goldberg], not for myself. You might read something you don't like, so what's the point.
What/whom have you been jealous of lately?
I'm very jealous of Miroslava [Duma], the Russian fashion It Girl. She's got a collection of Chanel bags I'm envious of, to say politely.
What's your guiltiest pleasure?
I love trashy reality TV, all of it. I watch "Housewives," "Shahs of Sunset," everything.
What's one thing you do when you're alone that you wouldn't do in front of someone else?
If you have a husband the mystery is gone from the relationship, so pretty much nothing. There's nothing I wouldn't do in front of him. Or maybe … I draw the line at the bathroom.
If you were on an online dating site, what would your profile name be?
CrazyCatLady25.
If you could ask Kim Kardashian any question, what would it be?
Who does the highlights and shading on her face. She highlights that face amazingly.
Who's your ideal drinking buddy, living or dead?
I think that I would like to drink with Mariah Carey. I've always been a fan of her, since I was a little girl, and now I'm having a renaissance. I'm enjoying her on "American Idol." She's silly, but in a good way.
What's your biggest peeve?
Impoliteness. I hate it when people are impolite to waiters or to the valet or the guy in the supermarket. There's no need for that, it doesn't cost anything to be polite.
Vodka tonic or whisky neat?
Vodka tonic, for sure.
Unicorns or leprechauns?
Unicorns.
BEFORE YOU GO
PHOTO GALLERY
They said WHAT? #nofilter