Katy Perry paid tribute to Aretha Franklin's amazing 2009 inauguration hat by bringing along her own mini version of the now-infamous design to the 2013 inauguration of President Barack Obama on Monday.
The singer tweeted a photo of the tiny gray hat with a comically oversized bow and wrote:
The 28-year-old singer brought boyfriend John Mayer with her to the event, and told People magazine that she had it made specially for the occasion.
"I thought it would be fun to do a shout-out back to four years ago," she explained.
Perry seemed to have a blast while in Washington, D.C., where she performed at the 2013 Kids' Inaugural Concert on Saturday looking very patriotic in a star-spangled costume.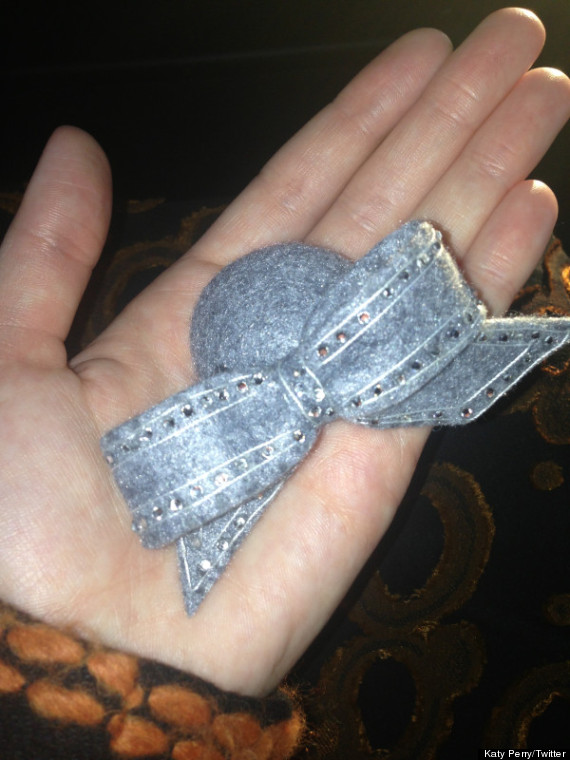 BEFORE YOU GO