Inauguration Day certainly calls for patriotism, and our countrymen hit the national mall wearing lots of red, white and blue. First Lady Michelle Obama was a lesson in how to merge patriotism and style: She wore navy during the day, and then she stepped out in a ruby red Jason Wu gown for the Inauguration Balls. But pop star Ke$ha took her look a few steps too far and the result had us scratching our heads. In her defense, she was performing for a charity show for the Recording Industry Association of America and Musicians on Call.
Let's take it from the top, shall we? Her ghost-like skin has us wondering if she used the mix of carbonate, hydroxide and lead oxide popularized by the likes of Elizabeth I. Her navy glittery eye makeup and red lips matched the sequined stars on her "U$A" emblazoned jacket-and-pant ensemble.
What do you think? Was Ke$ha just showing her love of country on this historic day? Or was her look too costume-y for your taste?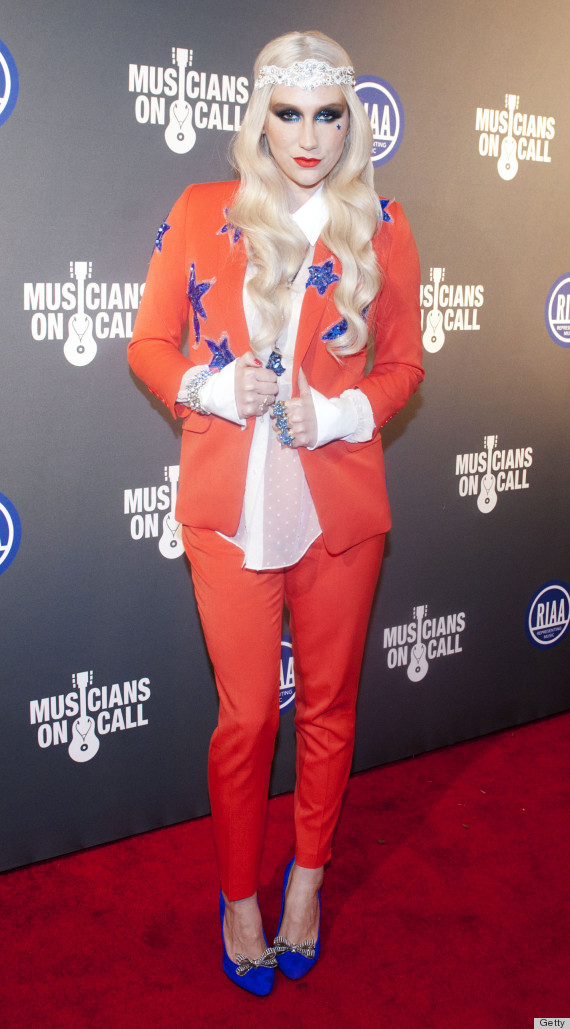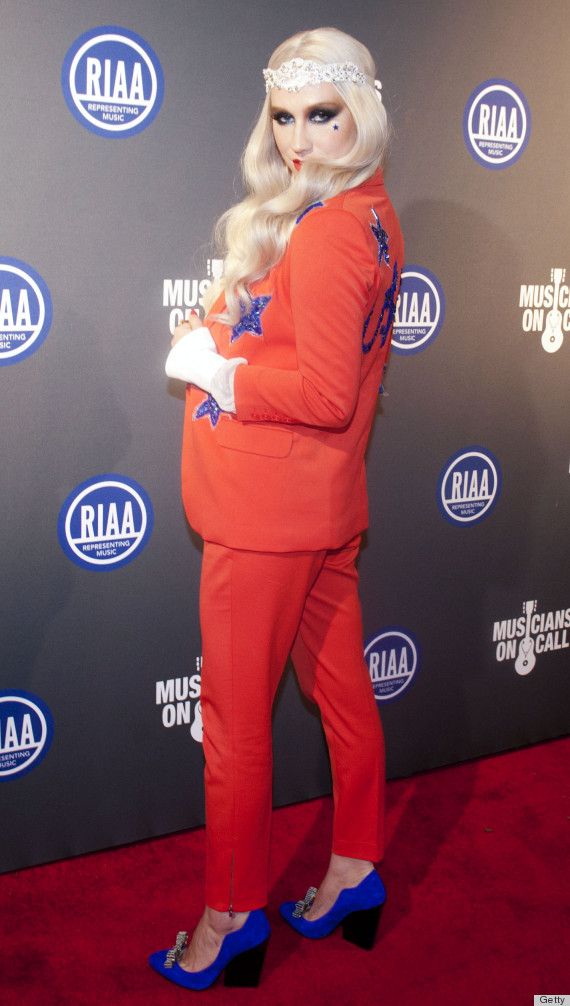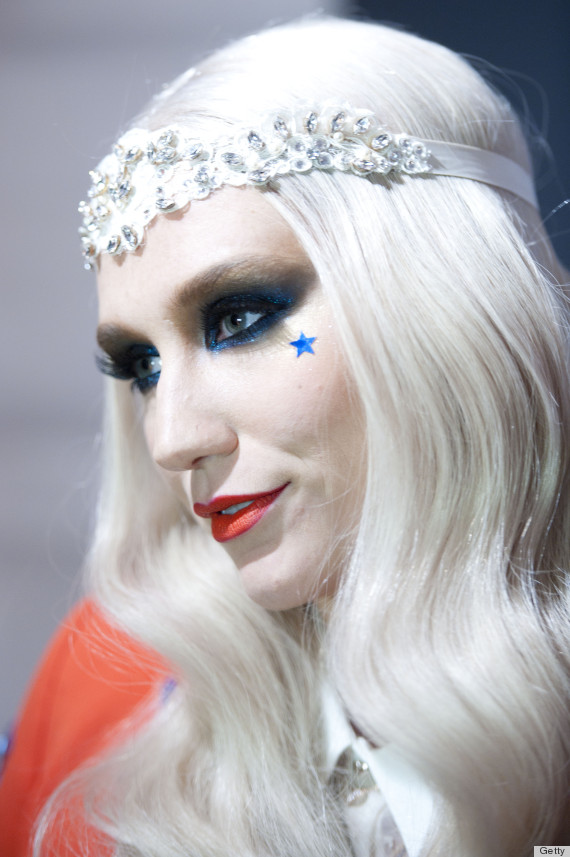 PHOTO GALLERY
Ke$ha's Style Evolution