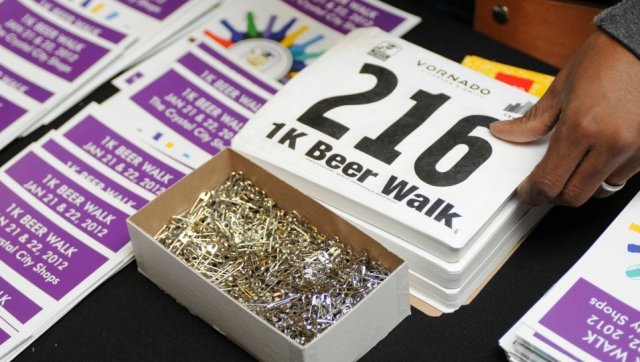 WASHINGTON -- This one's for the person who likes bar crawls and very little exercise: the 1K Beer Walk is this weekend in Crystal City.
Participants will walk a very moderate distance -- less than a mile, for those not conversant in metric measurements, and entirely indoors -- sampling some 50 beers along the way.
People who don't enjoy hops while they walk short distances may still want to participate, as the two-day event, put on by the Washington Wine Academy, will also feature wine.
Click through the slideshow for scenes from previous 1Ks -- story continues below...
PHOTO GALLERY
1K Wine Walk And 1K Beer Walk
The walk begins at 2200 Crystal Drive (2200 Crystal Dr., Arlington, Va); the walking loop traverses the Shops at Crystal City, with frequent stop. Heats start on the half-hour from 1 p.m. until 5 p.m on Saturday and 1 p.m. to 4 p.m. on Sunday. Buy tickets here -- and don't forget to wear reasonably comfortable shoes.
BEFORE YOU GO