When we think of Andy Warhol, we normally think of schlocky stock images becoming high art via the Pop prophet's zeal for the banal. So we were surprised to see the iconic artist's early works are completely devoid of bright hues or celebrity appearances.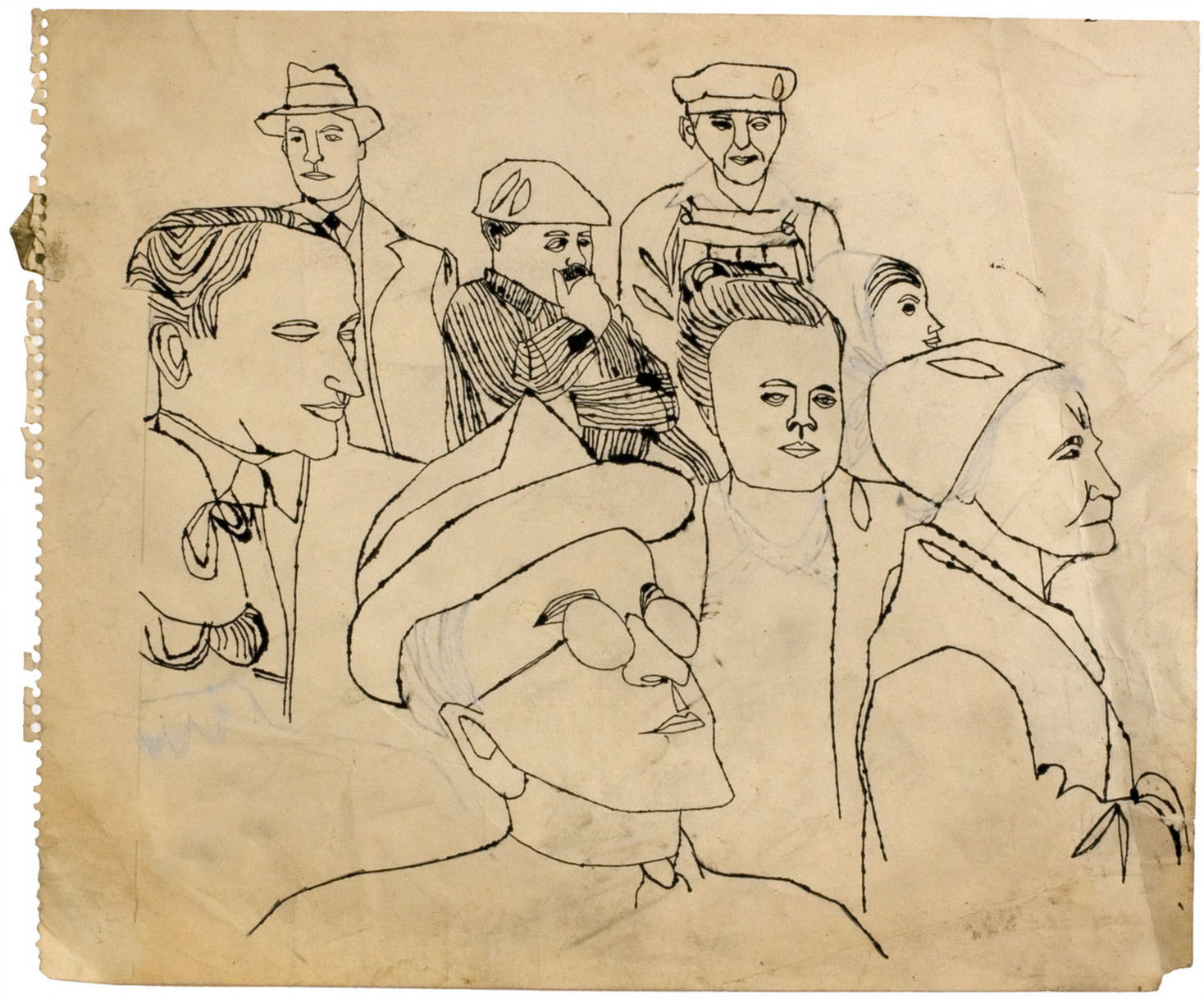 For the first time, 300 drawings from the 1950s are on view at the Louisiana Museum of Modern Art in Denmark. The previously unreleased collection of works are loan by German gallery owner Daniel Blau, who obtained the works from the Andy Warhol Foundation for the Visual Arts.
"It was like someone opened a trunk of your favourite toys that you'd kept aside as a child and they were put in storage when you went to school and you'd never seen them since," Brau explained to the Guardian. "And then someone comes along 30 years later and says do you remember this? And it's, wow! Do I remember!"
The earnestly crafted line drawings channel Egon Schiele's delicate detail and Alex Katz's eye for style. While at first glance they appear nothing like the Warhol we know today, traces of his interest in the lives of the fabulous elite lurk in the flattened portraits below.
What do you think of Warhol's softer side? Can you believe this adept doodler went on to become the world's biggest seller at auction last year?
Andy Warhol's "Early Drawings" will show at the Louisiana Museum of Modern Art in Denmark until February 21, 2013. See some of Warhol's more colorful early drawings here.
PHOTO GALLERY
Andy Warhol
BEFORE YOU GO