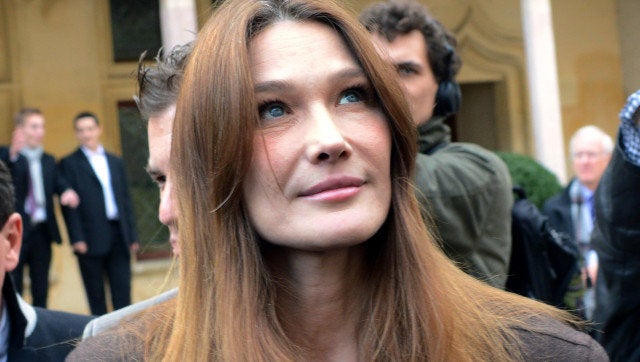 To most people, falling in love with France's future president and becoming a first lady would mean settling into a life of Lanvin flats and pains au chocolat. Not Carla Bruni.
"Little French Songs," Carla's first album in five years, is set to be released in April, so this announcement adds an extra level of buzz and shows that the former premiᅢᄄre dame is ready to get back to her life as a chanteuse. Universal Music reps everyone from Jacques Brel to U2, so the mother of two has some pretty great company at her new record label. Plus, a major labels means more tours, albums and singles, which means more pretty, whispery songs like "Quelqu'un m'a dit" for us to enjoy. Fantastique!
What do you think of Carla Bruni's post-first lady career? Are you excited for her forthcoming album?
Remember when Carla Bruni was a model? Check out some old shots of her other career!
PHOTO GALLERY
Carla Bruni's Old Modeling Days