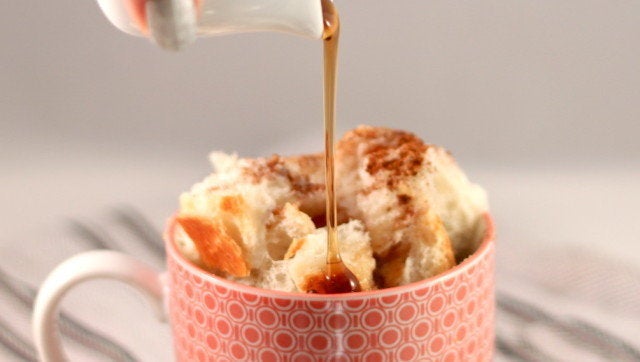 Coffee mugs never fail to evoke feelings of warmth and coziness, probably due to the nature of their typical contents. We can think of few things cozier than hot coffee or hot chocolate with marshmallows in a steamy cup on a cold day. One exception? French toast in a coffee mug.
This recipe, cooked up by Prudent Baby, looks as tasty as ordinary French toast, but is infinitely more adorable. Plus, it only takes two minutes!
To make this easy French toast, simply cube your bread, butter your mugs, mix your ingredients with a fork, and pop it all in the microwave. Would you try it?
PHOTO GALLERY
French Toast In A Cup
BEFORE YOU GO
PHOTO GALLERY
20 Sweet and Savory Waffle Recipes