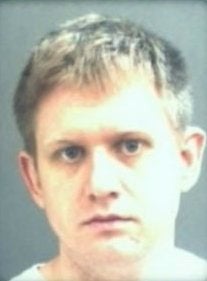 A Florida man has been arrested on suspicion of trying to force his ex-fiancee's engagement ring down her throat.
She was moving out of the home while arguing with Thompson, when she realized she had left her diamond engagement ring on the kitchen counter, she told deputies.
She went back to go get it, and Thompson, who had grabbed the ring, allegedly attempted to force it down her throat, then threatened to burn down the home.
The woman also told investigators that while she was holding a 1-year-old, Thompson pushed her up against a wall, preventing her from breathing by covering her mouth and nose, WKMG reported.
At that point, the woman fled the apartment and called law enforcement.
"Women always claim assault, but never accept responsibility for provoking someone," Thompson said when he was arrested, according to deputies.

BEFORE YOU GO
PHOTO GALLERY
Weapon Of Choice