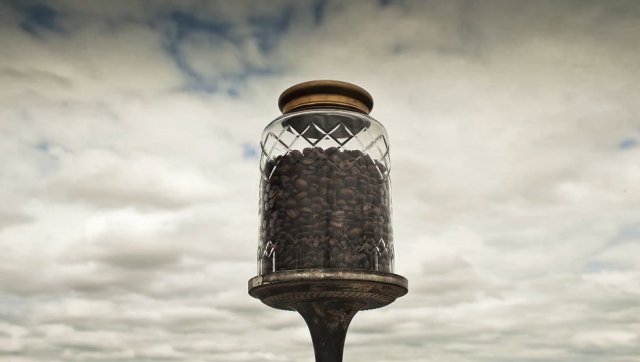 As you guys know, we are total nerds for coffee. For most of us, it's a non-negotiable morning ritual. And when you drink that much coffee, you inevitably start to drink really good coffee. That's when, we sincerely hope, you'll get acquainted with Stumptown Coffee Roasters out of Portland, Oregon.
Stumptown has long been the darling of the hipster coffee throngs because -- let's be honest -- they are the hipster coffee throngs (we say this as basically card-carrying members). In this video by filmmaker Trevor Fife, you get a behind-the-scenes look at the team behind this delicious coffee. You get to see each person as an individual, with a face, name, family, story and hidden talents. Is this gorgeous video very close to being a "Portlandia" sketch? Yes, completely and unequivocally. It goes against all our snarkiest instincts not to make ruthless fun of the seriousness with which these people take their jobs. Except -- and here's the rub -- we've had their coffee and we know they're right to do so.
(Oh, fair warning, there's some mildly not safe for work language in this video, because people who work in food like to say the f-word.)
We'd be lying if we said that the beautiful camera work, the craving-inducing shots of coffee and the handsome members of this team weren't a pleasure to watch -- but our favorite part of this video is a larger issue that they hint at: working in food, unlike any other industry we've ever worked in, makes your co-workers family. We have no idea what it is. Maybe it's the intensity of the work. It could be the knowledge that your work will go on to make someone really, really happy. Maybe it's long hours, low pay and a lot of drinks. Whatever it is, you can tell the team at Stumptown feels it, and we'd just like to say that we think their family rules.
[via Laughing Squid]
BEFORE YOU GO
PHOTO GALLERY
Coffee, Espresso And Cappuccino