United Colors of Benetton is just as well-known for its classic and colorful designs as it is for its diverse and thought-provoking ads.
The international clothing brand is a genius at mixing their social and political views (world hunger, racism, war and anything else that will raise eyebrows) with fashion. In 2011 the company dropped jaws after launching there #UNHATE campaign, which featured photoshopped images of opposing world leaders locking lips and followed it up with ads addressing unemployment in 2012.
This year UCB is taking a less controversial route with its Spring 2013 campaign. In fact, it's downright cheerful!
The company has rounded up a diverse group individuals from the worlds of fashion, philanthropy, sports and food to act as brand ambassadors and showoff the bold collection. And we were thrilled to see Alek Wek included in the mix.
The South Sudanese supermodel and activist rocks a sky-high turban, African beaded necklaces and layers of UCB knits in the vibrant ads. Wek is joined by transsexual model Lea T., amputee model Mario Galla and Dudley O'Shaughnessy (the hottie from Rihanna's "We Found Love" video), to name a few.
The campaign is based on "the iconic value of color – a founding value for United Colors of Benetton and once again at the centre of our aesthetics and communications – to give a powerful assertion of the identity and excellence of this brand, which holds diversity as a value, and the unity of differences as a wealth to be treasured," said Alessandro Benetton, UCB's chairman, in a press release.
To that end, in conjunction with the print advertisement the ambassadors starred in short videos talking about their personal interpretation of color.
Here's a look at Alek and Dudley's awesome ads and the rest of the campaign in the slideshow below.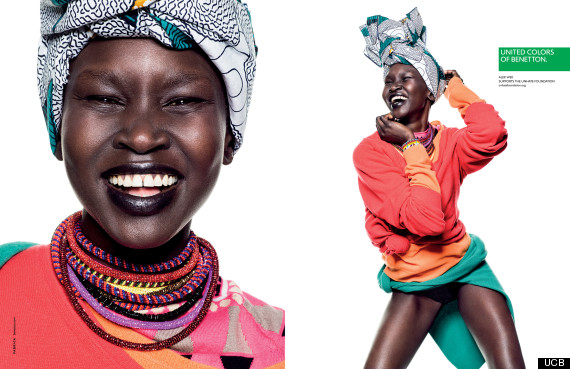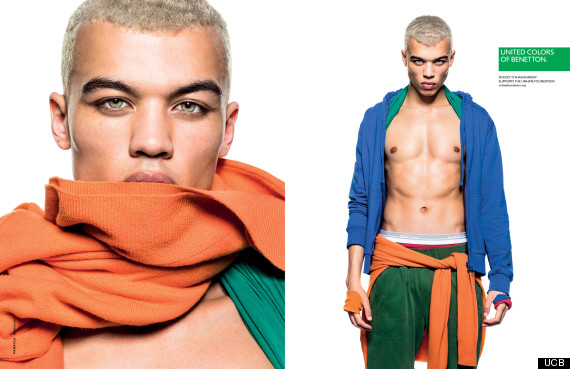 BEFORE YOU GO
PHOTO GALLERY
United Colors Of Benetton Spring 2013 Campaign