This satellite photo of lake effect clouds over Michigan is pretty phenomenal.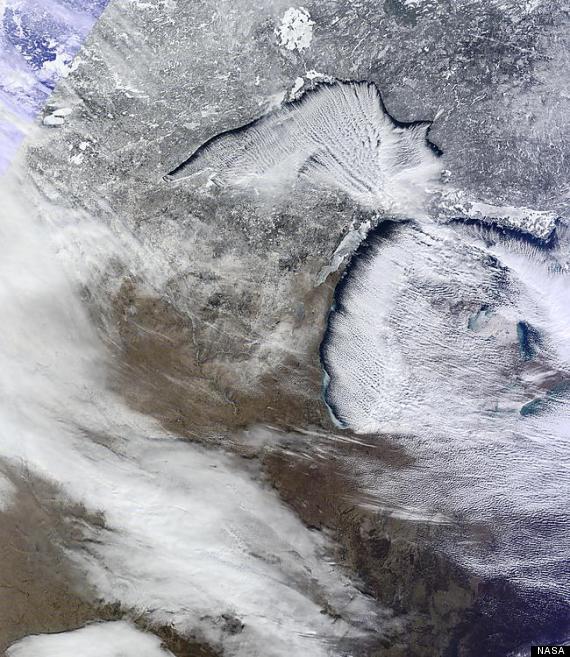 Tuesday photo via NASA's Moderate Resolution Imaging Spectroradiometer (MODIS).
The image taken by NASA's Moderate Resolution Image Spectroradiometer is from Tuesday, when parts of West Michigan were hit with heavy snow.
MLive spoke to National Weather Service's Jared Maples, who said an Arctic cold front came through West Michigan last weekend over the lake with its warmer than usual temperature.
"It's just like when you get a steaming pot of water on a stove," Maples told the news site. "You get moisture that's warmer, and you're going to see the steam lift up."
Photo from NASA via the Cooperative Institute for Meteorological Satellite Studies at the University of Wisconsin-Madison.
BEFORE YOU GO
The top 20 satellite images of 2012, per DigitalGlobe:
PHOTO GALLERY
PHOTOS: Top Satellite Images Of 2012