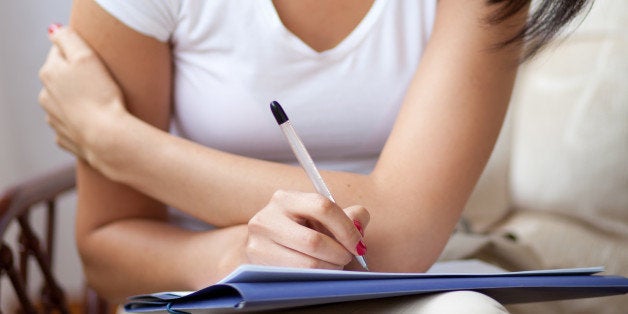 Let's face it: after a split, it's hard to look beyond the bitterness and sadness that marked the last days, weeks and months before you ended the relationship.
In the piece, Mercer detailed her and Bill's love story, from meeting him in the personal ads and eloping five weeks later, to renovating their broken down 1730 farmhouse and dealing with persnickety clients as interior decorators. Though the couple divorced years later -- in "a sane and sensible way" -- Mercer tries to put her focus on the "good stuff" that came of their marriage.
"In the middle of divorce, it's tempting to just remember the bad parts of the marriage," she wrote. "You're doing yourself a disservice if you forget the good stuff -- what you learned from each other and what you gave to each other when the marriage was good."
At the end of her piece, Mercer, who's now a divorce mediator, issued a challenge to readers: What would you write in a thank-you note to your ex?
On Facebook and Twitter, our followers answered the call, drafting their own touching short-form letters to their exes. Click through the the slideshow below to read their responses, then scroll down to the comments to share what you would say to your ex.
PHOTO GALLERY
A Thank You Letter To My Ex
BEFORE YOU GO