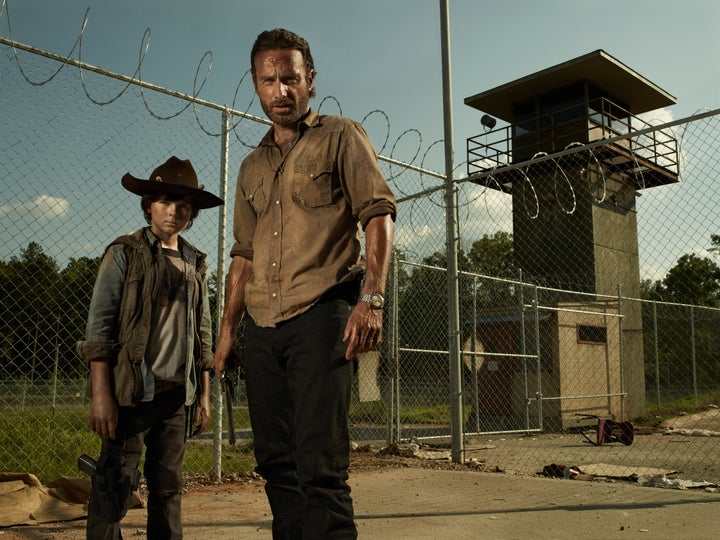 "The Walking Dead" is almost back with new Season 3 episodes and AMC has a new intense trailer to celebrate.
"So here we are," Rick says to the Governor. "We have a lot to talk about," the one-eyed Governor says back.
Other new trailer takeaways:
Michonne gets a new tank top
Glenn gets some kind of revenge, stomping on something
Michonne gets a gun
Carl's hair is getting longer
The survivors still have a lot of guns
No zombies
Here's AMC's description of the second half of Season 3: "With his group in tatters, his sanity in question, and his own son questioning his every move, Rick (Andrew Lincoln) must somehow pull everyone together to face their greatest challenge -- the Governor (David Morrissey). In order to survive, he must risk everything, including the group's very humanity."
"The Walking Dead" premieres on Sunday, February 10 at 9 p.m. EST on AMC.
PHOTO GALLERY
The Walking Dead
BEFORE YOU GO