"America's Next Top Model" all-star champ Lisa D'Amato is currently recovering from a freak accident that left her with serious facial injuries.
The 32-year-old broke her nose and suffered lacerations to her forehead, lips and chin while goofing around on set of the upcoming movie "Cowboys and Indians," on Jan. 19.
"This is real. I broke my nose last night folks! Got Rushed to the plastic surgeon & now I'm finished," she wrote on Instagram along with a photo of her injuries.
The reality show winner told People magazine that she was doing a handstand up against a crew member when they suddenly took a tumble and D'Amato landed right on her face.
"It was a totally freak accident," D'Amato explained. "It wasn't like we were doing back flips off the balcony."
D'Amato has been busy posting photos of her face while she's recovering and she seems to be in good spirit -- even seeing the (debatable) silver lining in all this.
"I didn't have the best nose in the world to begin with. It gave me character," she joked to People. "Now I have a nice little nose job. I get a super cute nose."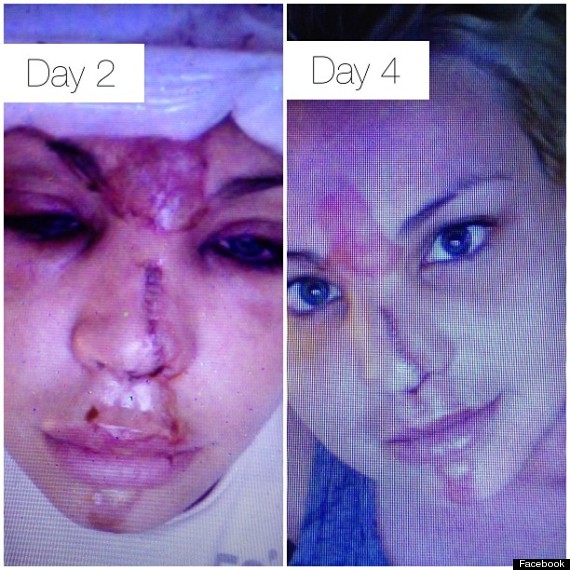 BEFORE YOU GO
PHOTO GALLERY
Celebrity News & Photos