Taylor Swift hit the red carpet at the 40 Principales Awards in Madrid on Thursday night, and again she was flashing more cleavage than we're used to seeing.
Until recently, the 23-year-old singer favored more conservative necklines, and last night's plunging white Kaufmanfranco dress isn't helping to quell rumors she went under the knife for some surgical enhancements in the bust department.
Rumors that Swift had received breast implants began swirling after she showed up to the 39th Annual People's Choice Awards in a cleavage-baring Ralph Lauren Collection dress, and were further fueled days later when she showed off her unexpectedly curvy body in a backless Donna Karen Atelier gown at the Golden Globe Awards.
There's no denying that Swift is looking bustier these days, and according to In Touch magazine, it's because she went under the knife in April. A plastic surgeon, who has never treated Swift, claims the singer has gone from an A cup to a B cup.
"You can see the implants," Dr. Michael Fiorillo told the magazine after looking at a photo of Swift from the People's Choice Awards.
It's not the first time that such rumors have made the rounds. Back in April, when Swift allegedly underwent the surgery, HollywoodLife spoke to three plastic surgeons, who also never treated the singer, who all agreed it appeared as though she had some surgical enhancement.
The singer has yet to comment on the rumors, so it's up to you to decide if you believe she went under the knife or if gravity is simply on her side.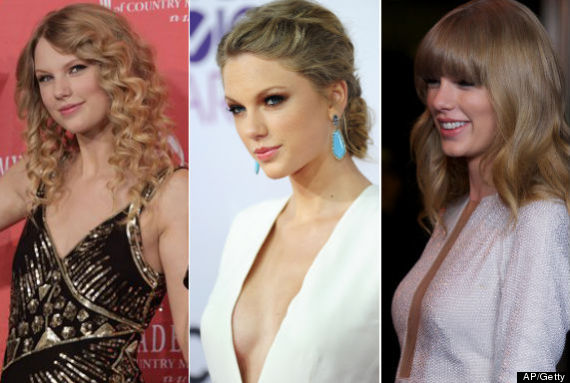 BEFORE YOU GO
PHOTO GALLERY
Battle Of The Celebrity Cleavage