The Big Day Out Festival recently kicked off its five city tour in Australia, bringing bands like the Yeah Yeah Yeahs, Vampire Weekend, and Animal Collective to Sydney, Gold Coast, Adelaide, Melbourne and Perth. If you didn't already love the giant music event for its indie music support, then be prepared to hop on board the BDO train. Why? Because the festival is keeping the time-honored tradition of crowd surfing alive.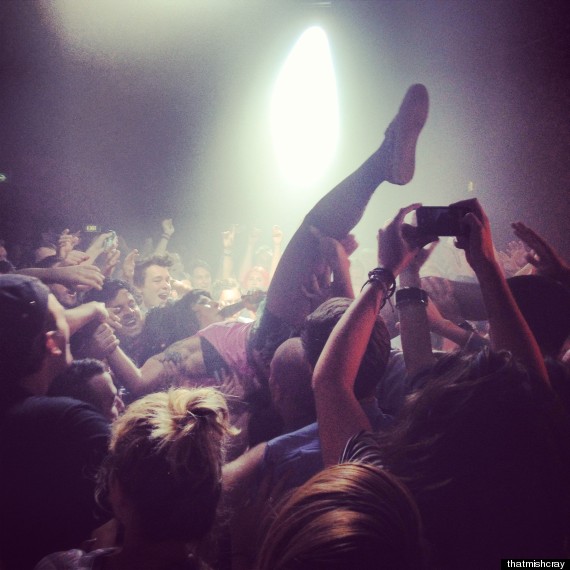 Sleigh Bells crowd-surfing at Big Day Out Festival in Australia. Taken by instagrammer @thatmishcray
As you can see, Sleigh Bells' singer Alexis Krauss was the one to brave the Australian crowds, a caption-worthy photo that stands out in this week's Instagigs collection. Among the other amazing images shared with us by our favorite music-meets-art, crowd-sourcing organization are snapshots of Solange in the Netherlands, Christopher Owens (formerly of Girls) in Toronto, and Andrew Bird in Los Angeles.
Check out this week's batch of #instagigs below and let us know your favorite moments in music in the comments section. As always, submit your own photos to Instagig's reel by adding the tag #instagigs to your images on Instagram.
PHOTO GALLERY
Week in #instagigs
BEFORE YOU GO