A popular urban legend purports that Twinkies never rot. But one eBay user supposedly has evidence to refute this claim.
Seller high_order1 is auctioning off what appears to be a rotten Hostess Twinkie at a starting bid of $25, plus $10 for shipping.
Scroll down to see a photo of the Twinkie.
"I really did believe that these things and cockroaches would be the only thing to survive a nuclear war, but I was wrong," the seller writes in a somewhat lengthy description of what he says is a "scientific and historical curiosity."
In fact, Twinkies do spoil and have a shelf life of about 25 days, the Washington Post reported. This may come as unwelcome news to Twinkie loyalists who stocked up on the desserts after Hostess Brands announced it was going out of business in November.
It's unlikely, however, that Twinkies will go extinct. According to the Washington Post, 11 companies have submitted bids to buy the Hostess cake brands. The owner of Pabst Blue Ribbon beer is reportedly going to bid on the maker of Twinkies, according to Time.
A recent report also revealed that McKee Foods Corp. may acquire the Drake's brand from Hostess for $25 million to $30 million. Earlier this month, Flowers Foods Inc. placed a bid to buy a number of Hostess's brands, including the iconic Wonder Bread, according to the Wall Street Journal.
The "rotten Twinkie" is for sale on eBay until January 30. As of this writing, no bids have been placed. If you decide to buy the Twinkie, please do let us know.
LOOK: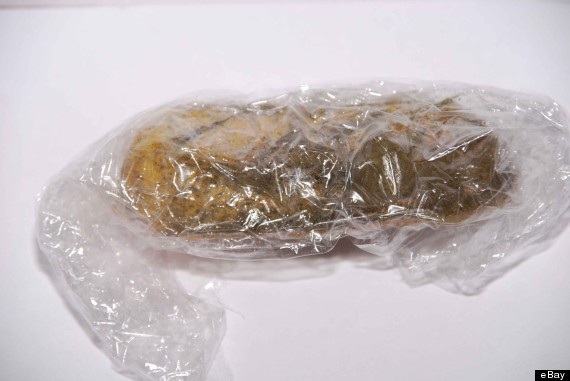 Hat tip: Gawker
BEFORE YOU GO
PHOTO GALLERY
13 Delicious Hostess Products