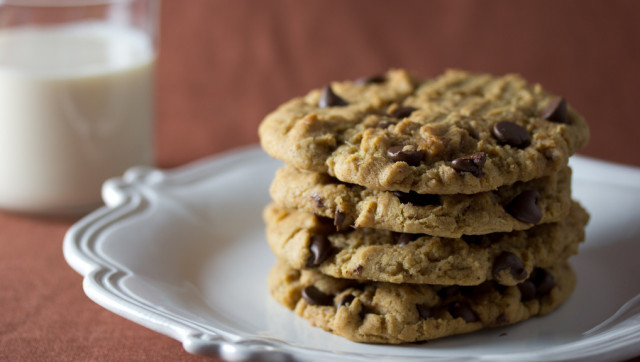 Does this sound familiar? You bake a batch of cookies. They come out great. They taste so good that you can't just stop at eating two or three, you end up eating all three dozen. And then, you vow never to bake again. But you do, because you love to bake. And the cycle begins again.
Look, we understand the power of freshly-baked cookies. When they're around, we get tunnel vision. But eating 36 cookies just because you baked them is not good for your blood pressure, or anything else in your life. You need portion control and we have just the trick for you. It requires an ice tray (no ice) and a freezer.
Next time you whip up a batch of cookies, bake a few to eat right away. Then, separate the cookie dough into the ice cube trays and freeze. When the mood for freshly-baked cookies should strike, pop out a few from the ice cube tray and save the rest for later. We love this idea from Fooducate. We think it just might save us from cookie overload in the very near future.
Want to read more from HuffPost Taste? Follow us on Twitter, Facebook, Pinterest and Tumblr.
Try it with these cookie recipes.
PHOTO GALLERY
Cookie Recipes
BEFORE YOU GO