We owe a great deal of our understanding of life during wartime to Bill Brandt, a founding father of modernist photography and one of the keenest visual explorers in recent history. An upcoming exhibit at the Museum of Modern Art in New York is paying homage to his impact on 20th century art this spring in an exhibit titled "Bill Brandt: Shadow and Light."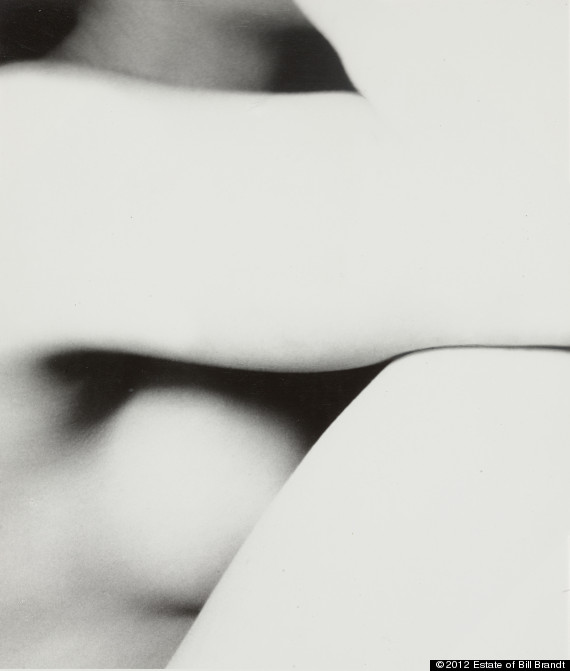 Bill Brandt. London. 1954. Gelatin silver print, 9 1/8 x 7 3/4″ (23.1 x 19.7 cm). The Museum of Modern Art. Acquired through the generosity of Clarissa Alcock Bronfman and Richard E. Salomon. © 2012 Estate of Bill Brandt
In 1940, the photographer captured some of the most iconic images of the London Blitz, from blackouts to citizen shelters. After WWII, Brandt shifted his focus from landscapes to the body, which provided a new way for him to play with chiaroscuro.
Many of the images in MoMA's exhibit -- mundane in their subject matter but fascinating in their composition -- appear like snapshots from a family photo album, while others appear to be surreal paintings reminiscent of Magritte or Man Ray. (The latter association is not surprising -- Brandt studied with the French artist in Paris, learning to filter the everyday happenings of British life through the lens of an American modernist.) Ultimately, the sheer breadth of the collection reflects not only the far-reaching talents of Brandt but also the significant leaps forward by modern photographers. Who has such courage now?
Bill Brandt: Shadow and Light" is on view at the Museum of Modern Art from March 6–August 12, 2013.
CLICK:
PHOTO GALLERY
Bill Brandt: Shadow and Light
BEFORE YOU GO