Brittany Snow is a triple threat: a beautiful actress, a singer and, as we learned from her exquisite Instagram feed, a talented photographer as well.
You may recognize the bubbly blonde from her roles in "Guiding Light," "American Dreams" and "Nip/Tuck." If you managed to somehow miss those, you could not miss her as Chloe in this year's surprise musical hit "Pitch Perfect" alongside Anna Kendrick and Rebel Wilson. Nor could you miss her as Lila on FOX's sweet show "Ben and Kate." But what we find most impressive about the busy actress is her flawless Instagram account, devoid of any run-of-the-mill celebrity selfies.
The 26-year-old calls herself @brittsnowhuh on the social photo-sharing app and consistently updates it with snapshots of her life: from gorgeous scenery to awesome nights out, from best friends to inspiring quotes. Yes, we know everything looks better through a filter, and yet Snow manages to rise above the rest and make her feed a genuine gem. She was also sweet enough to offer us a glimpse into her work process and give us advice on how to capture that perfect shot.
You take really beautiful pictures. Do you have a background in photography?
I do, actually. I've been studying photography for a long time. About five years ago, Tyler Shields, the photographer, got me my first camera and he taught me kind of the basics of photography and I took some classes and then learned Photoshop and read all the books. And then Instagram came out and pretty much all that stuff doesn't matter on Instagram. You don't need Photoshop. You take amazing pictures -- everybody's pictures are so gorgeous. I like that I have that background, but Instagram actually makes pictures look a hundred times better so now I just use my iPhone. I don't use any normal cameras.
What inspires you to snap a photo?
When it comes to my photography, I like to have a point of view. I think that's a very basic thing about photography: You want to feel what that person was thinking while taking that picture, and I like to shoot things that are really simple but really beautiful. I didn't think I would like Instagram so much at first. I thought, "Oh, this is so weird, everyone can see everyone's personal lives," but really I love it because I get to go on it and see what my friends think is beautiful in their lives.
If I could make any promise to the people who follow me on Instagram: I promise I would never post a selfie of my face for no apparent reason. I totally have respect for that, and if I could get away with that and not feel weird then I would do it too maybe, but I can't, I can't do it. It's brave.
Do you read the many comments your fans leave you?
I do sometimes. I learned over the years that I can't read the good [comments], I can't read the bad, because I can't really believe any of it. [But] I really love it when people leave comments. I think it's really sweet. I also feel bad that I can't respond to every single person, though sometimes I leave little notes like "thank you so much for checking out my pictures!"
Tell me about the movement you initiated, "Love is Louder," which is very present in your photos.
My best friend, Courtney Knowles, and I started it about two and a half ago, in October of 2010. We decided that we wanted to create a movement that is about self-esteem and bullying, but is also a place where people can go and have an opinion and a point of view and also seek help. I think at the time there wasn't a place to do that that wasn't in a category, and [through 'Love is Louder'] you can be straight, you can be gay, you can be old, you can be young, you can be in school, you can be out of school, and there's a place for you to feel like you belong.
What we do on Instagram is we have "Love is Louder" picks; we pick pictures that get sent to us from all over the world from people who may be going through a rough time and their photo is like "Love is Louder than Fear," "Love is Louder than Negativity." I get to go over all of them and pick the ones that I think are interesting and beautiful and it's just a nice little dose of positivity.
Give us a quick tip on snapping the perfect photo.
I guess my one tip would be: Always take it from your personality. You can tell from a picture if someone's trying to be artsy or trying to be cool and I find that the best pictures that I like are really simple things that people base on what they love.
For more of Brittany's delightful personality and unique point of view, head on over to her Instagram. These are some of our favorites: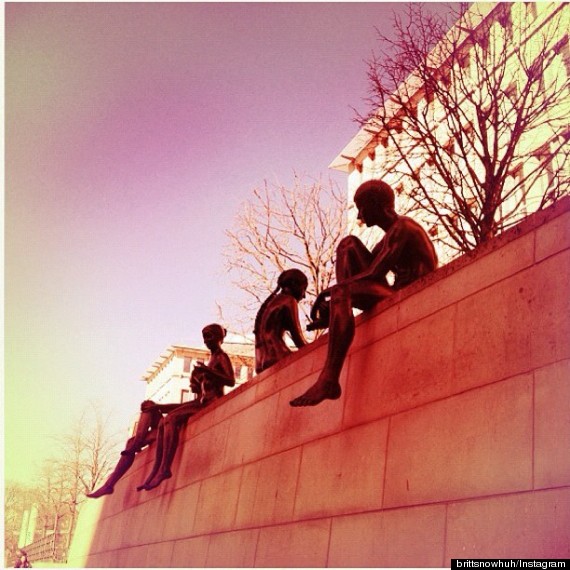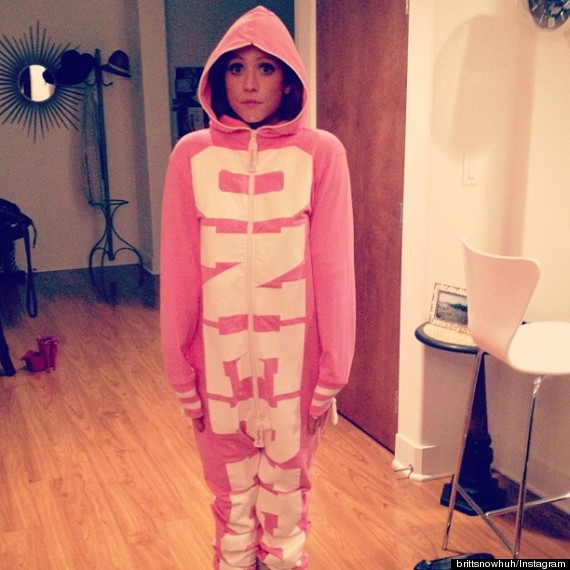 "Only one way to watch Conan. In a onepiece. Hell yea"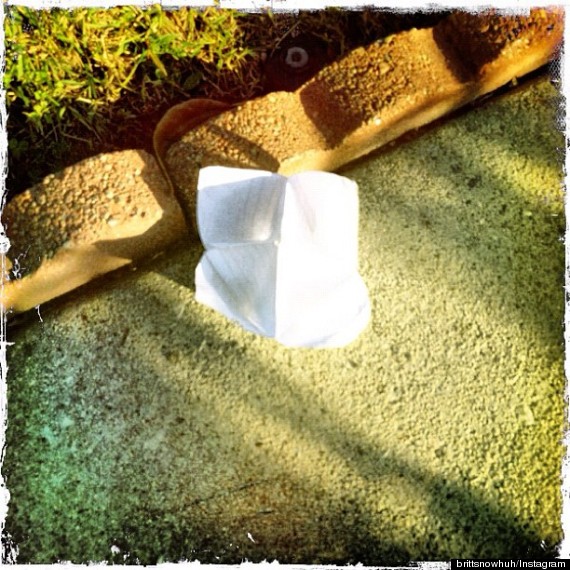 "Found this on the ground. Used to love these. Pick a number. 1,2,3,4. Pick a color? B, L,U,E. You're going to marry Paul!"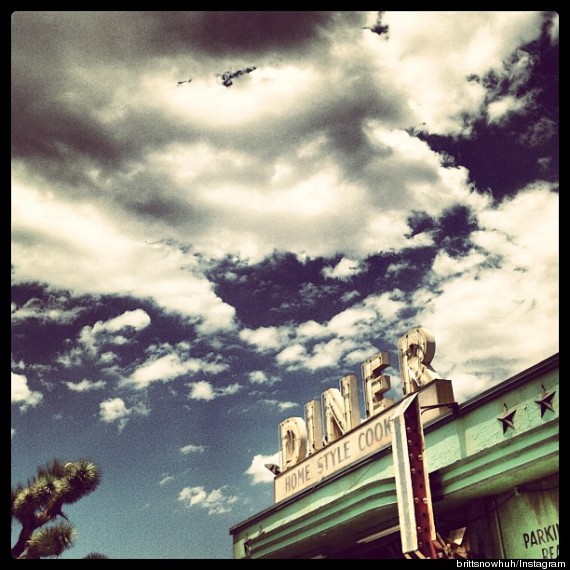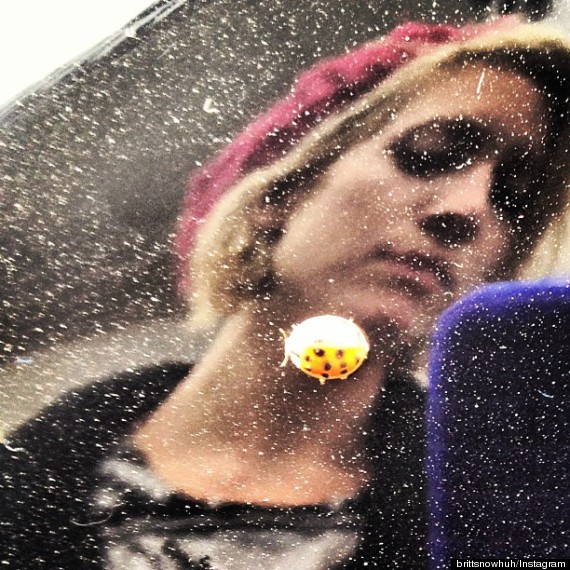 "It's gunna be a good 2013. I don't have my tattoo for nothin. They are always my good luck charm. ( ignore my gangster face. I'm not sure what was happening there)"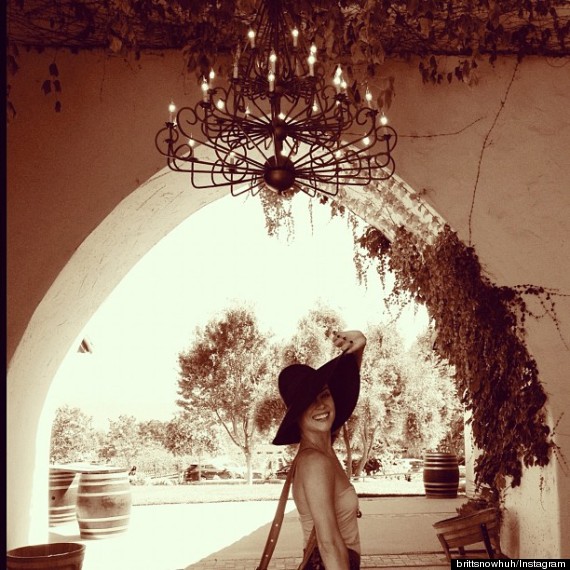 "Pretty bf @jessicalstroup Santa Barbara"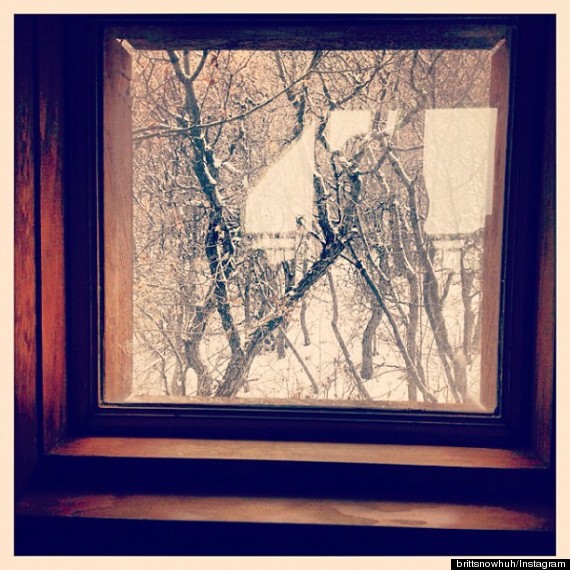 "Morning Utah. Snow!"
BEFORE YOU GO
PHOTO GALLERY
Top 15 Most Followed Accounts On Instagram