But we drew in a breath when she headed towards the stage, getting her lovely Dior Couture dress stuck on someone's chair. Then, when Lawrence stepped onto the stairs holding her dress, the skirt seemed to separate around mid-thigh, revealing several inches of leg (0:50). Seconds later, when she stood on stage accepting her award, the dress seemed to be intact.
Cue the tweets and speculation: did Jennifer Lawrence's dress just rip?
Not exactly. E! News reasons, "The original gown, which was revealed on the runway at a couture fashion show on Monday, showed clear distinctions that were connected by sheer lining. Lawrence's dress, however, had the lining hidden, so people couldn't really tell that it was a tiered gown." When Lawrence lifted the dress so as not to trip, it seems she only grabbed the top layer, pulling it up to reveal the sheer piece.
Or so it would appear. The whole thing's sort of a mystery, but suffice it to say that custom Dior Couture dresses don't just rip willy-nilly.
Below, check out footage of the incident (and a GIF of it here) as well as photos. Can you tell what happened?
UPDATE: A spokesperson from Dior told the Daily Mail, "The dress is made of different levels of tulle and satin and that is what viewers saw when Jennifer lifted her dress slightly. It was not ripped and there was no malfunction -- it was the design of the gown."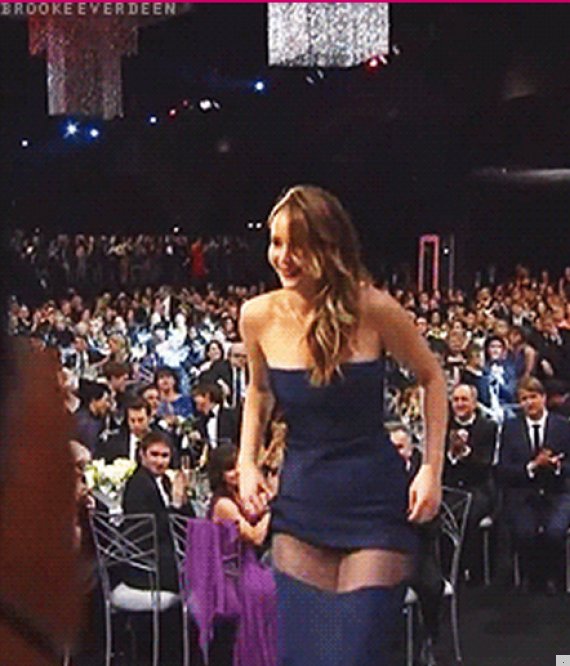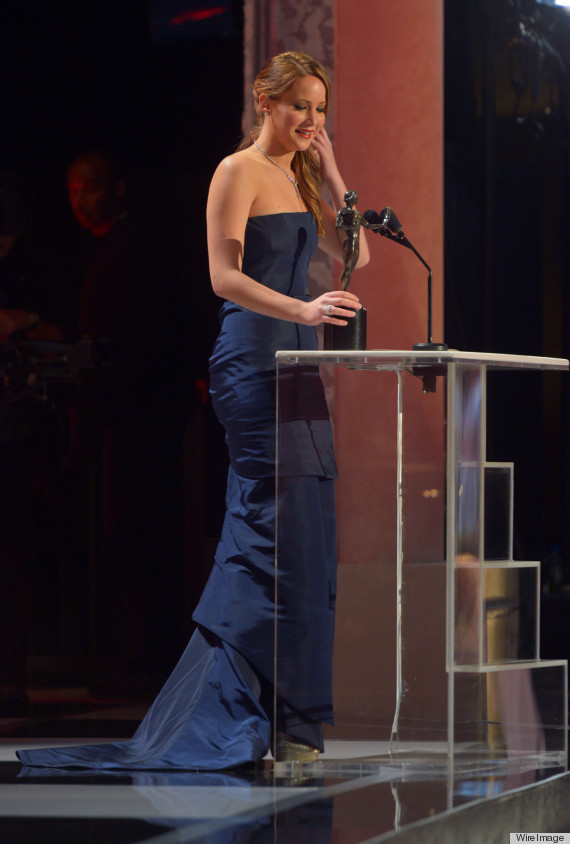 See more red carpet glam from the SAG Awards:
PHOTO GALLERY
2013 Screen Actors Guild Awards Red Carpet