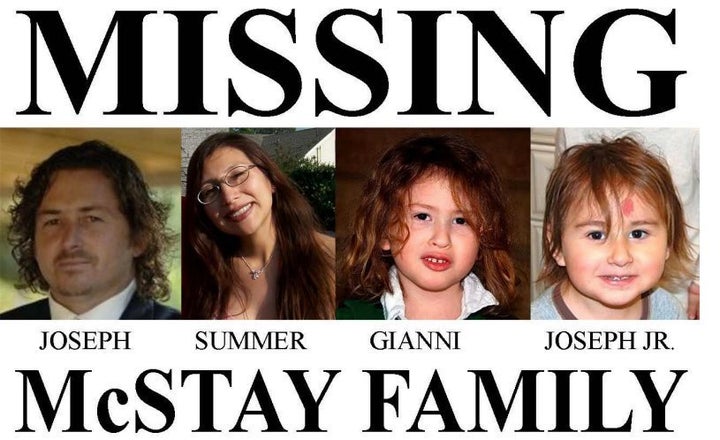 On Feb. 4, it will be three years since the entire McStay family went missing.
Authorities have received hundreds of tips on the whereabouts of the family of four -- Joseph McStay, 43; his wife, Summer, 46; and their two kids, Gianni, 7, and Joseph Mateo, who would be 6 this month -- but have little more than a single clue in the case.
Their abandoned Isuzu Trooper was found four days later, two blocks from the Mexico border. Video surveillance at the time shows four people abandoning the vehicle and walking toward the border. It's yet unclear whether those are the McStays. The children appear to match the description of Gianni and Joseph Mateo, but the adults are nearly impossible to identify in the video, retired San Diego Sheriff's Department investigator Dennis Brugos told the station.
GALLERY (story continues below):
PHOTO GALLERY
The McStay Family
"If you look at the clothing that they were wearing at the time, it coincides with when the vehicle was found; it leads you to believe that that was them crossing the border," he said. "I can't say definitively it's them, but it's a high probability."
Author Rick Baker, who said he's spent the last three years investigating the case, makes some explosive allegations in his new book, "No Goodbyes: The Mysterious Disappearance of the McStay Family."
"I personally believe that Summer probably killed Joseph and we should be looking for Summer and the two kids, rather than a family of four that decided to just flee on their own," Baker told 10 News.
He said personal emails from Summer indicated that she was a "very unhappy ... conflicted woman" before the family vanished. Still, he admits that he doesn't have all the answers in the bizarre case.
A website was set up to help find the family, McStayFamily.Org, which features a blog that is still updated.