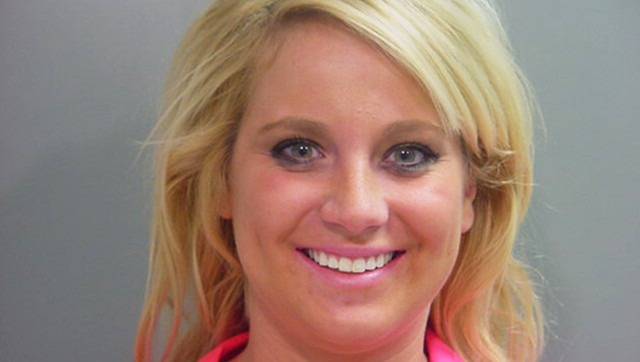 Sunny Cross, who appeared on the first episode of MTV's "Catfish," was arrested over the weekend on suspicion of driving while intoxicated, TMZ reports.
According to Arkansas' 5News network, Cross was stopped by police in Fayetteville, Ark., early Sunday morning after she was spotted "following another car too closely" before crossing a double-yellow middle line.
After being stopped, Cross is said to have failed a field sobriety test. A police report from the incident said she registered a blood-alcohol content of 0.08 on a breathalyzer and had "red, watery eyes."
TMZ reports that Cross was booked into a detention center at 8.20 a.m. and was released on $1,055 bond a little more than an hour later.
Since her brush with the law, Cross has taken to Twitter to share the experience with her more than 5,600 followers.
Well I guess it's safe to say last night was an epic fail.

— Sunny Cross (@SunnyCross21) January 27, 2013
Mom treating me to a pedicure after a stressful day! My feet so need it after my ratchet night in good ole' jail! She's the best!

— Sunny Cross (@SunnyCross21) January 27, 2013
@eaglestudinoc made a bad choice but learned from it and moving on. First time I've even ever been pulled over for anything. I'm only human

— Sunny Cross (@SunnyCross21) January 28, 2013
As the Hollywood Gossip notes, Cross first shot into the limelight after appearing on the docudrama "Catfish," an MTV series that looks into the deceitful side of online dating. In the premier episode, Cross learns that her online "boyfriend" is really a woman.
CORRECTION: An earlier version of this post overstated Cross' blood-alcohol level.
BEFORE YOU GO