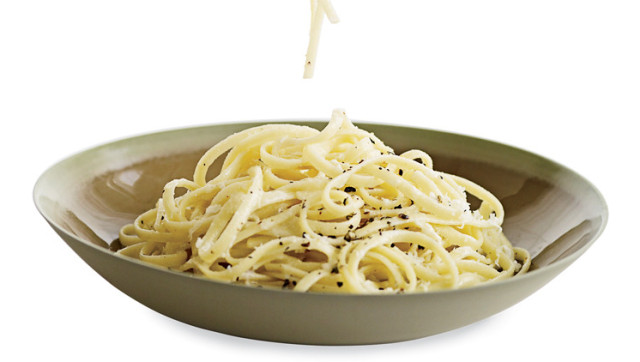 There's not a lot of time to spare during the week. With the unexpected nights you have to work late, and the long commute home, the thought of making dinner feels less like a possibility and more like a joke -- a cruel one at that. The work week is stressful as it is, and adding another task makes it feel impossible. But it doesn't have to be this way, at least not when it comes to dinner.
There are dinners you can make in 10 minutes or less -- that's often less time than it takes to order delivery. And, they actually taste good. Last week, we shared our favorite (and quick!) cherry tomato pasta recipe and today we have cacio e pepe. Cacio e pepe is a simple pasta recipe, made with nothing more than pasta, cheese, salt and pepper. Despite its simplicity, this dish is incredibly satisfying.
Get the cacio e pepe recipe
Want to read more from HuffPost Taste? Follow us on Twitter, Facebook, Pinterest and Tumblr.
Check out these other pasta recipe.
PHOTO GALLERY
Fall Pasta Recipes
BEFORE YOU GO