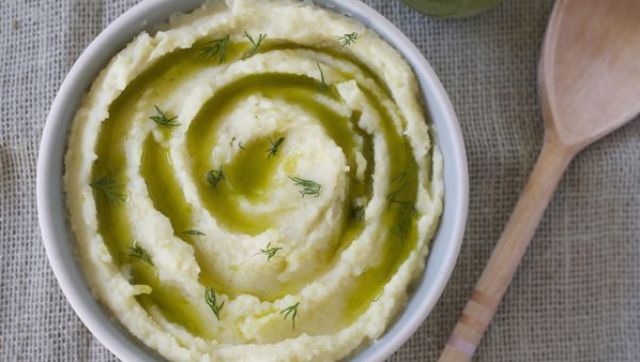 When we decided to launch our campaign for you guys to give celery another chance recently, we realized that we'd also also have to devote some time to talking about celery's rounder, uglier sibling: celeriac. Celeriac (also called celery root) behaves a bit like a potato when it's cooked, but has significantly less starch and way more vitamin B6. Similarly, it tastes a bit like a potato crossed with a kinder, gentler celery.
We love celeriac in lots of different ways -- as a silky purée, or a rich soup, a crunchy salad or a decadent gratin. We have a lot of favorite celeriac recipes. Here are just a few.
Want to read more from HuffPost Taste? Follow us on Twitter, Facebook, Pinterest and Tumblr.
PHOTO GALLERY
Celery Root Recipes
BEFORE YOU GO