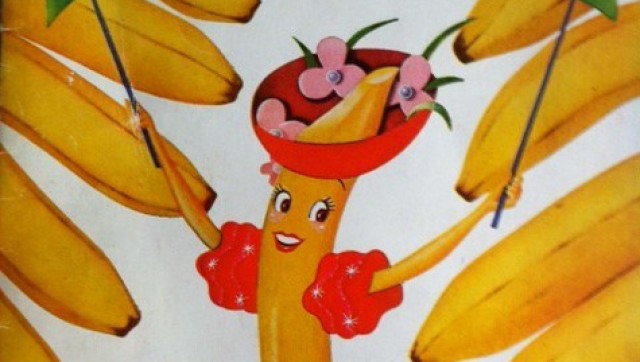 You've probably seen conspicuously-placed recipes on food products before -- chocolate chips, cans of soup, boxes of cereal. You may have even ventured to try out one of these company-created recipes. If you have, you likely discovered that they don't hold a candle to the innovation and flavor pairings that can be found in restaurants or on food blogs. Still, food companies have been churning out recipes featuring their products for decades.
Hershey's has been releasing cookbooks for nearly a century, and Betty Crocker has been at it for a while, too. Although these companies' books are blatantly promotional, at least the recipes have some semblance of usefulness. Alternatively, Chiquita Banana's Recipe Book, published in 1947 by United Fruit Company, contains uniquely disgusting-looking recipes. But it does offer a glimpse at American food culture in the '40s.
At the time of the book's publication, bananas were still considered an "exotic" fruit, and weren't commonly sought-after. In an attempt to popularize the fruit, United Fruit Company published scores of banana dinner recipes. According to Smithsonian Magazine, "the book's recipes include ham banana rolls with cheese sauce, salmon salad tropical, broiled bananas with curry sauce, and an obligatory Jell-O mold with bananas."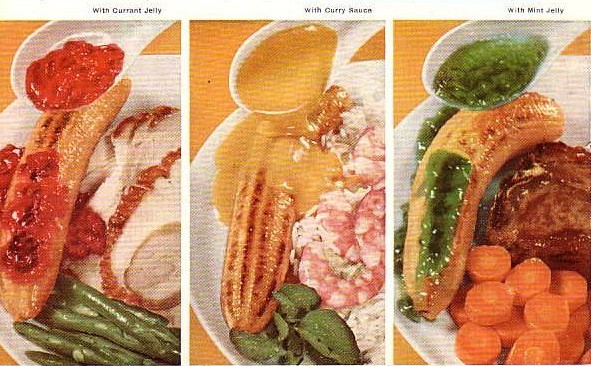 Also featured is the company's controversial mascot, Miss Chiquita, who embodies a number of Latin American stereotypes with her brightly colored outfits and olive skin. Christinia Ceisel writes in her paper, "The Banana in the Tutti-Frutti Hat", "while Miss Chiquita's 1947 recipes sought to include the banana in the everyday vernacular of the American household, today they also function as a none too subtle reminder of the history of cultural representation and US hegemony and intervention in Latin America."
Check out these images from Chiquita Banana's Recipe Book:
PHOTO GALLERY
Chiquita Banana Cookbook
BEFORE YOU GO
PHOTO GALLERY
Banana Bread