Dakota Fanning is not a little girl anymore -- so she wants us to stop treating her like one.
The former child star, who turns 19 on Feb. 23, bares her midriff on the cover of Glamour magazine's March issue and talks about going braless, being single and giving up on boys ... well, for now.
Fanning admits that although she grew up around a loving relationship, she's just not that interested in finding one of her own.
"I don't really date," she tells Glamour. "I have a weird vision of relationships because my parents have known each other since second grade, and they got married right out of college. I've always thought that's what it's supposed to be like, and if it's not, then I don't want to waste my time on it."
"Even when I was 14, I was like, 'I'm not gonna marry this person. What's the point of doing it?' It's not me being naive. I just know what it's supposed to be like," Fanning continues. "And I think until I feel that, I cannot be bothered."
Something else she can't be bothered with is dressing up for the paparazzi. Fanning admits that although she loves being a young "fashion icon," she's not concerned about photographers catching her looking a bit disheveled.
"It's really fun when you're getting dressed for something. It's not when you're in the rain with an umbrella and trying to carry a case of water," Fanning jokes, adding, "Yep, that's me, alone, coming from Duane Reade. I'm not wearing a bra. Deal with it."
Well she sure is easy, breezy, huh!
Check out some photos from Dakota's Glamour shoot below and see more here: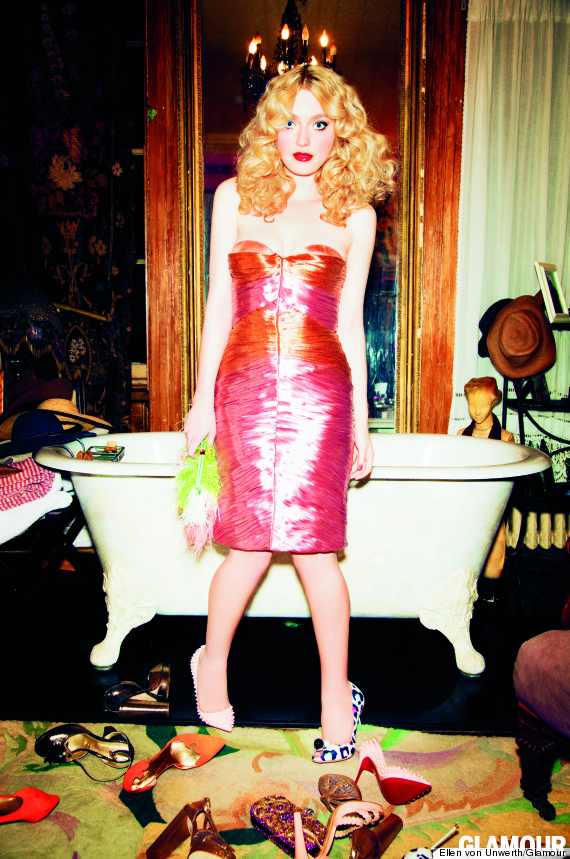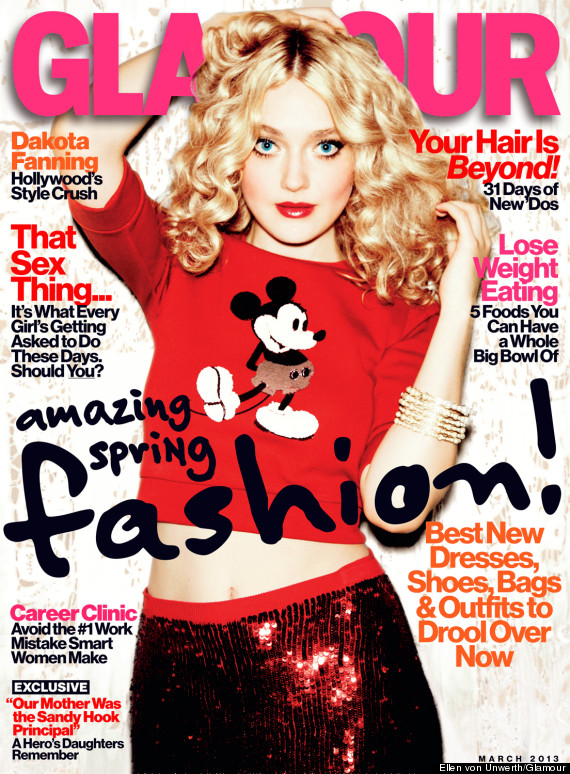 BEFORE YOU GO
PHOTO GALLERY
Celebrity News & Photos