Between new television projects and recently becoming a mother, actress Roselyn Sanchez looks sexier and more fearless than ever in a stunning red dress to show solidarity during heart month in the new February / March edition of "Siempre Mujer" magazine.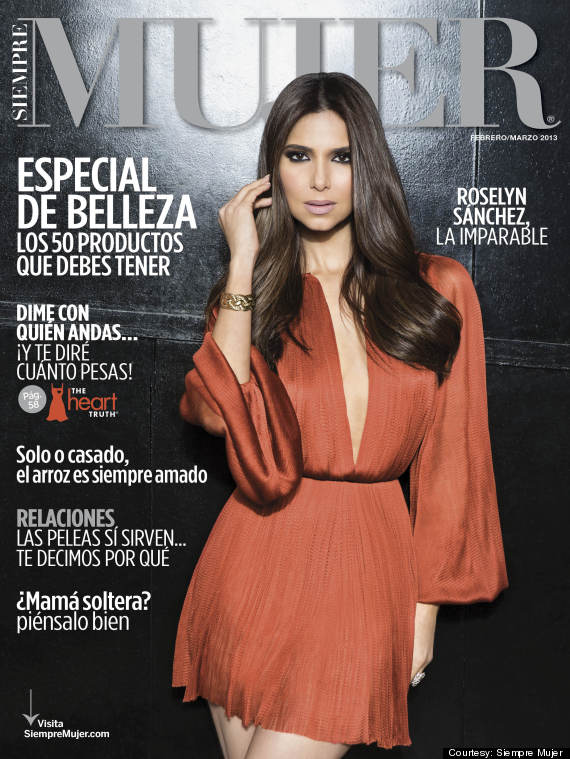 The Puerto Rican star and actress on the new ABC comedy series "Devious Maids", produced by the creators of "Desperate Housewives", confessed the preparation for her character as a sculptural and sensual maid was a challenge that she decided to accept.
"I will never forget that after I had the baby the producer of Devious Maids took the five actresses to dinner and told me in front of all of them: 'You have six months to get in the best shape of your life because you are the sexy character and must be perfect'," said the actress.
Apart from staying in shape the artist assures that while she is grateful for being recognized as an attractive woman, she is more than just a pretty face and a toned body.
"Obviously I don't want to be categorized as only that. The constant struggle of a person who wants to be a serious actress is getting people to talk about her talent, not her physique," says Sánchez.
Creating a balance between her work and personal life has also been very demanding for the new mom after giving birth to her first child Sebella Rose last year. She admits everything now "is much more complicated," but also guarantees that "complication is wonderful".
"Reality pushes you to lose the fear," says Sánchez. "The example set by others I admire, that are in this business and also mothers doing very well, has helped me a lot."
BEFORE YOU GO
PHOTO GALLERY
Our 35 Favorite Latina Celeb Moms