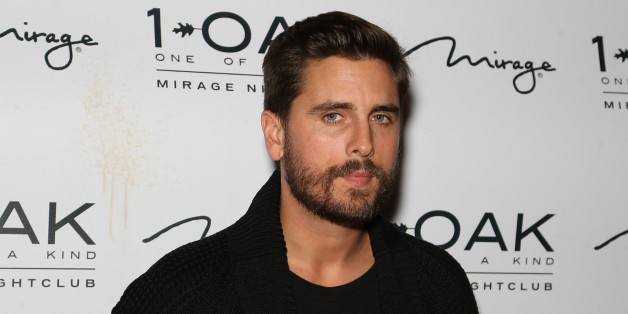 Scott Disick lives the high life, but what does he do for a living?
The reality star, boyfriend and father to Kourtney Kardashian's two children spoke to Haute Living magazine and takes us through a day in the life of Scott Disick -- a man who became British royalty in an authentic knighting ceremony after purchasing the title over the Internet, and adopted the gag-inducing title of Lord Disick.
The 29-year-old loves to show off his ultra flashy lifestyle, but what does he do besides procreate with a Kardashian?
"I'm sure a lot of people have no idea what it is that I do. The truth is I work in various industries," Disick explained to the magazine. "I have done a lot of private label manufacturing in the nutrition biz and have raised money for startup companies. I tend to invest money into nightlife businesses the friends of mine that are involved in nightclubs and what not."
Previously, Disick had been rather defensive when asked about his career. In 2010, he told Life & Style, "I make a lot of money, and I'm more than capable of supporting myself. I run multiple companies in the vitamin world — QuickTrim, Rejuvacare, Monte Carlo Perpetual Tan."
But like the true family man that he attempts to be -- when he's not out till 4 a.m partying at clubs -- Disick says he likes to get whatever business deals he's involved with done earlier in the day, so he can be at home with his family. "Having dinner with my family is priority," he told the magazine.
From Disick's new Web series, "Lifestyles of a Lord," we know that he dropped more than half a million dollars on his Rolls-Royce Phantom Drophead Coupe, so you won't be surprised to learn that the former young adult book cover model, moisturizes his face each morning with Crème de la Mer, which costs $275 for a 2 oz jar.
And Disick is known as a quite the dresser, as he apparently takes fashion tips from Patrick Bateman of "American Psycho," and while he takes his time picking out the right suit, his "biggest choice of the day is the wristwatch." Disick explained that if he is taking an important meeting he'll choose the Patek Philippe watch, but if the day seems more relaxed he'll throw on a Rolex.
"If I know I have an event to go to and I want to be a little flashy I will wear one of my completely flawless diamond Jacob and Co. watches," he told the magazine.
For more from a day in the life of Scott Disick, click over to Haute Living.

BEFORE YOU GO
PHOTO GALLERY
The Kardashians