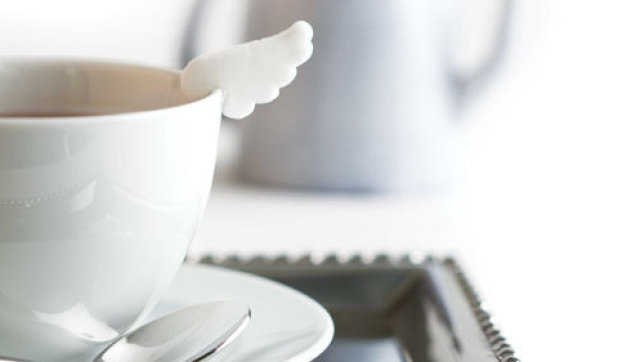 When it comes to Valentine's day foods, we could easily pass on the heart-shaped cakes, cookies and cucumbers that dominate the scene. Actually, we'd be happy not to see them at all. But there's one Valentine's Day-inspired treat we can't resist, and that's these too-cute-to-eat angel wing sugar cubes.
The angel wing sugar cubes are meticulously handcrafted by Chambre de Sucre, a 270-year-old family-owned Japanese company. The sugar cubes are designed to rest on the lid of your mug or champagne glass -- which is exactly where they should stay. (How could anyone intentionally drop these adorable sugar cubes into their beverage?)
You can buy these sugar cubes at Dean & Deluca for $26 (which gets you 1.8 oz). While we know that's a lot to spend on such a small amount of sugar, we think they just might be worth it.
Want to read more from HuffPost Taste? Follow us on Twitter, Facebook, Pinterest and Tumblr.
If you're thinking about Valentine's day, these cocktails are perfect.
PHOTO GALLERY
Valentines Cocktails
BEFORE YOU GO