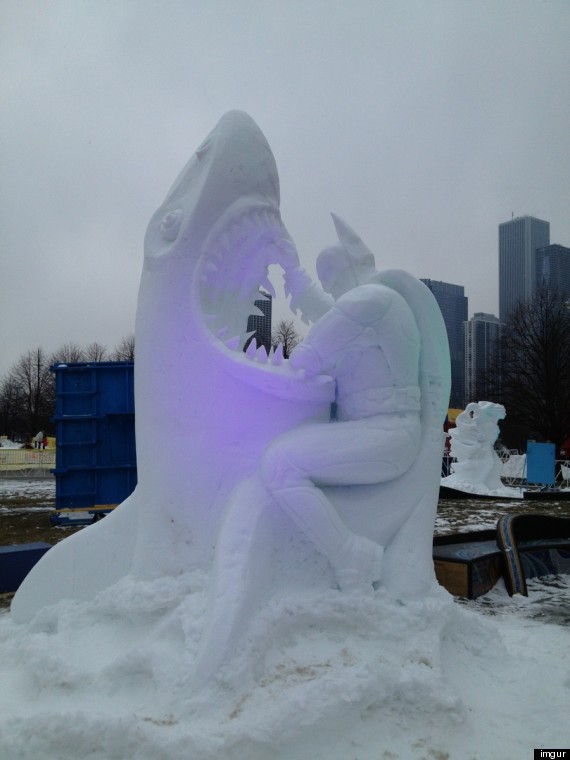 When is Chicago's Navy Pier more than a tourist trap? When it's a tourist trap with snow sculptures... of Batman fighting Jaws.
A photo of the epic winter work was posted to Reddit by user "rockytheboxer." (Here's a version of the photo that appears to be Instagram'd. Aren't you just blown away by the depth that the filter adds?)
Believe it or not, this sculpture might be an homage to this epic illustration of Batman fighting Jaws with a light saber.
Users on Comic Vine's Battles forum pitted Batman against Jaws in 2011. In the fictitious scenario, "Batman is in the middle of the Pacific Ocean. He lost his utility belt. But he has a batarang, combat knife, smoke pellets, one bat-bomb, and grampling-hook. He sees Jaws coming from 50 feet away." Opinions on the victor were split. On one hand, Batman is awesome; on the other, Jaws is a huge shark in the middle of the ocean.
Weigh in via our QuickPoll to tell us who you think would win this epic throwdown.
(via Reddit)