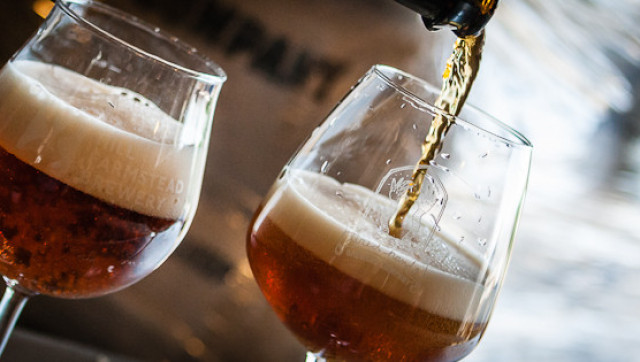 Beer is a tough thing to judge objectively: Because it's such a recreational food item, and more of a pastime than necessary sustenance, it tends to evoke stubborn opinions about which type or brand is best. And with new brewing companies cropping up regularly, it can be hard for even the most committed aficionados to sample new offerings, let alone allow newcomers to compete with their stalwart favorites.
Sites such as Ratebeers.com can assist in this dilemma. On Wednesday, it released a list of the 50 best new beers of 2012, chosen based on user-generated overall scores and style scores.
More than 13,000 worldwide breweries were considered for these awards, yet eight of the top 10 beers were all from the same new brewery: Hill Farmstead in Greensboro, Vermont. The number one beer is Hill Farmstead's Ann, which, according to BeerPulse.com, "is a saison aged in French oak wine barrels."
Check out the rest of the top 10 beers of 2012:
PHOTO GALLERY
Best New Beers Of 2012
BEFORE YOU GO
PHOTO GALLERY
The Best Beers By State