The World Economic Forum recently took over Davos-Klosters, bringing thousands of politicians and businessmen to the snow-covered slopes of the small Swiss municipality. But amidst the talk of economic development and globalization, there was also a strong visual component. David Ybarra is a Uruguayan artist who presented his work in Geneva in an exhibit titled, "The Tranquil Labyrinth."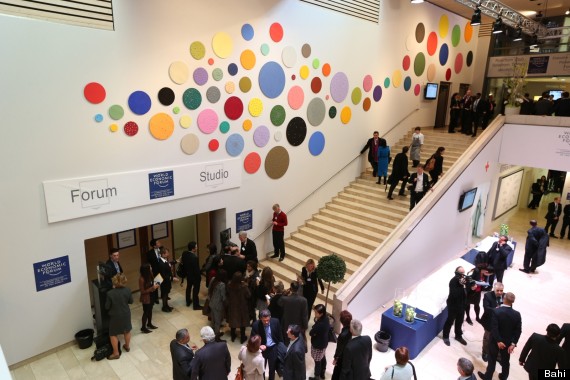 Consisting of minimalist collaged paintings, the exhibit was one of several shows meant to highlight the influence of visual arts, literature and music in the social and political domains. "Artists worldwide are important agents of change," the WEF states on its website, "Without them, society loses an important element of its social capital, as well as a part of its history and future."
Ybarra described his exhibition in an e-mail to The Huffington Post:
"The two series presented in Davos, Germinations & Chaosmos, are part of my observation and reflexion on organic forms, on organic life, on how they display from the infinitesimal small to the big universe. A "clin d'oeil" to relativity in a playful way."
Scroll through a slideshow of Ybarra's images below. Let us know what you think the artists role in economic and political change is in the comments section.
PHOTO GALLERY
Daniel Ybarra
BEFORE YOU GO