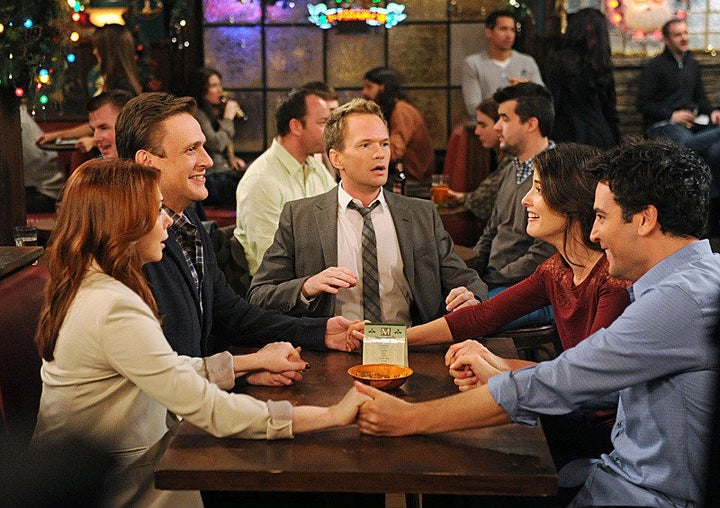 All series regulars -- Josh Radnor, Jason Segel, Cobie Smulders, Neil Patrick Harris and Alyson Hannigan -- will return for Season 9. Series co-creators Carter Bays and Craig Thomas will return as executive producers. And yes, viewers will finally meet the mother.
"Through eight years, 'How I Met Your Mother' has mastered the art of leading-edge comedy, emotional water-cooler moments and pop culture catch-phrases," Nina Tassler, president of CBS Entertainment, said in a statement. "We are excited for Carter, Craig, Pam Fryman and this amazing cast to tell the final chapter and reveal television's most mysterious mother to some of TV's most passionate fans."
"We're thrilled to have the entire and incredibly talented 'How I Met Your Mother' cast back for one final season to bring the series to a proper close," Dana Walden and Gary Newman, chairmen of 20th Century Fox Television, said in a statement. "We have no doubt that [Carter Bays and Craig Thomas] will guide one of the greatest comedies of the last decade to a gratifying conclusion when they finally reveal the identity of the 'Mother.'"
"Wrapping [the show] up in Season 8 would be amazing ... There's a part of us as writers that [is] drawn to that. It's exciting. We get to answer everything," Thomas said. "Every episode of the season is so much more important because of that. [That's] something sort of thrilling and very nostalgic and sad to think about, but it'd be exciting to write."
"How I Met Your Mother" airs Mondays, 8 p.m. EST on CBS.
PHOTO GALLERY
How I Met Your Mother
BEFORE YOU GO