Now this is a warm welcome.
Nicole Kidman and her adorable daughters, Sunday Rose, 4, and Faith Margaret, 2, were greeted by Keith Urban as they arrived back in Sydney, Australia, following Kidman's appearance at the SAG Awards in California on Jan. 27.
The girls, who arrived Down Under with fellow Aussie Russell Crowe, clung to their daddy as he pulled Kidman in close for a sweet smooch. We're not going to lie, this is one of the cutest moments caught by paparazzi cameras.
Urban, who is a new judge on "American Idol," spoke about missing the opportunity to accompany his wife to the SAGs, gushing to the Herald Sun, "'I was telling Nic before that when we finally got into Sydney, I got to the house, flicked on the TV and I got to see my wife, I got to see what she was wearing. I hit pause on one shot and stood there staring at her... and started crying," he continued. "I hated the fact she was there without me, on her own. Ridiculous, right?"
Yeah Keith, ridiculously romantic.
Check out the perfect photo below: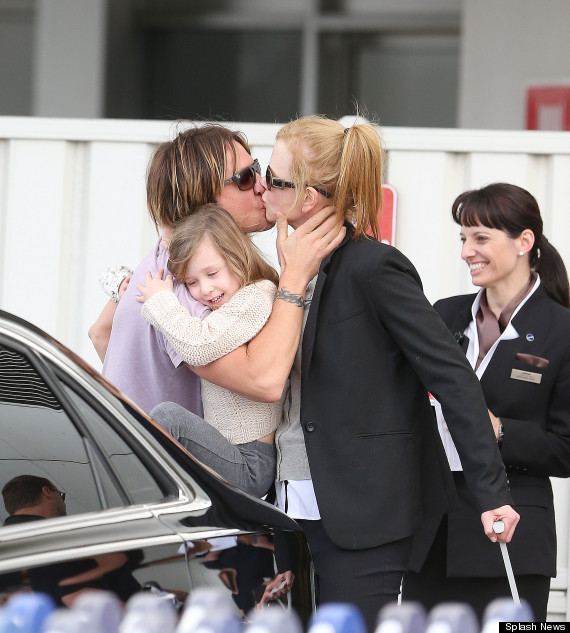 BEFORE YOU GO
PHOTO GALLERY
Celebrity Couples