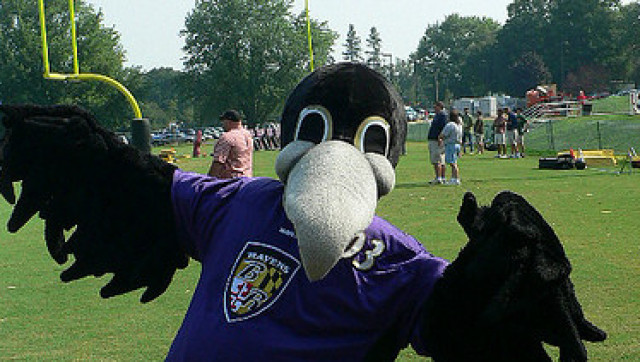 Where will you drink beer while rooting for the Ravens this Sunday?
The Redskins had their best season in over a decade. But it's over. Thankfully, a team that plays only 40 miles away is in the Super Bowl.
Kickoff for Super Bowl XLVII, matching the Baltimore Ravens and the San Francisco 49ers, is scheduled for 6:30 p.m.
D.C. may not have a horse in this race, but you can root for our neighbors to the north with a Natty Bo at these bars:
PHOTO GALLERY
Ravens Bars In D.C.
Flickr photo by PhilyFn, used under a Creative Commons license.
BEFORE YOU GO