Hand-held snacks are imperative for football-watching. How else are you going to satisfy your hunger in a way that doesn't distract from the very important tasks of watching, rooting, cheering and critiquing?
Wings, queso, dips, pizzas and subs are all Super Bowl Sunday stalwarts. But diehard football fans might be tired of these staples (it is the end of football season, after all). Here to help you mix up your snacking menu is chef Marc Murphy, who has concocted two dishes that put new spins on the norm. Check out his deviled eggs with fried oysters, and jalapeño cheddar tater tot recipes:
Deviled Eggs with Fried Oysters
serves 4 to 6
12 eggs
1 1/2 cup mayonnaise
1/4 cup pickled jalepenos (chopped)
1 tbs roasted garlic (mashed)
2 tbs mustard
salt
black pepper
fried oysters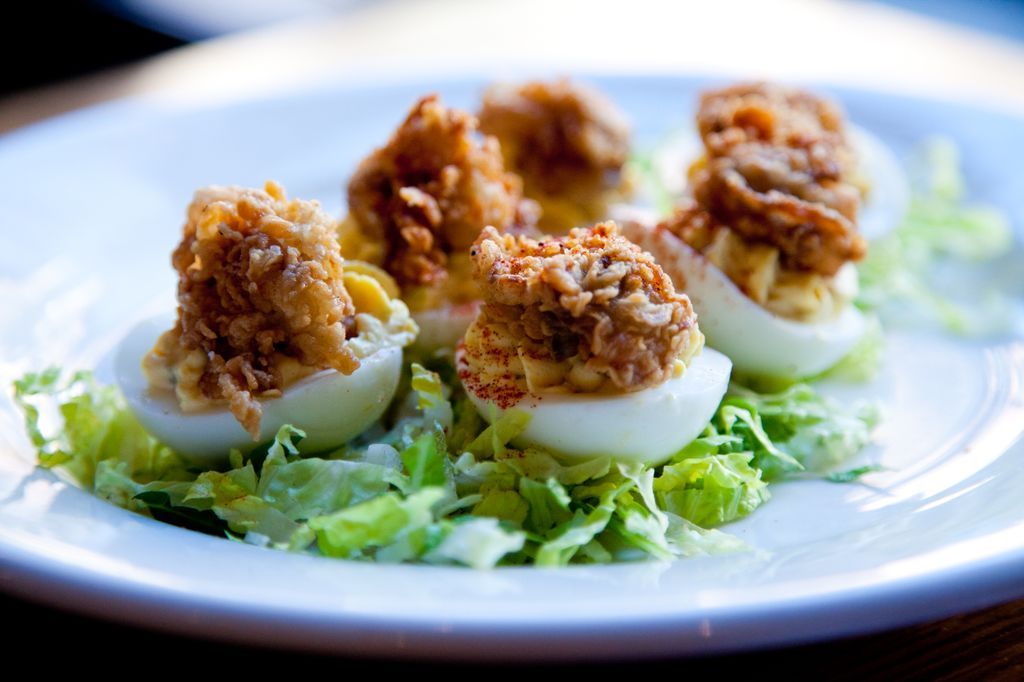 Put the eggs in a pot and cover with cold water. Bring to a boil, remove from the heat and let sit covered for 10 minutes. Remove the eggs from the pot and cover with cold water and ice. Let cool for 15 minutes.. Peel the eggs, cut in half horizontally and remove the yolks, placing them in a bowl. Mash the yolks and combine with the mayonnaise, garlic and mustard. Fold in the jalapeños and season to taste. Spoon a teaspoon of the mix into each egg white half. As the final touch, place fried oyster on top of the egg half.
Jalapeño and Cheddar Tater Tots
2 lb. yukon gold potatoes
10 oz shredded cheddar cheese
1.5 cup chopped pickled jalepenos
2 cups pate au choux
oil for frying
salt and pepper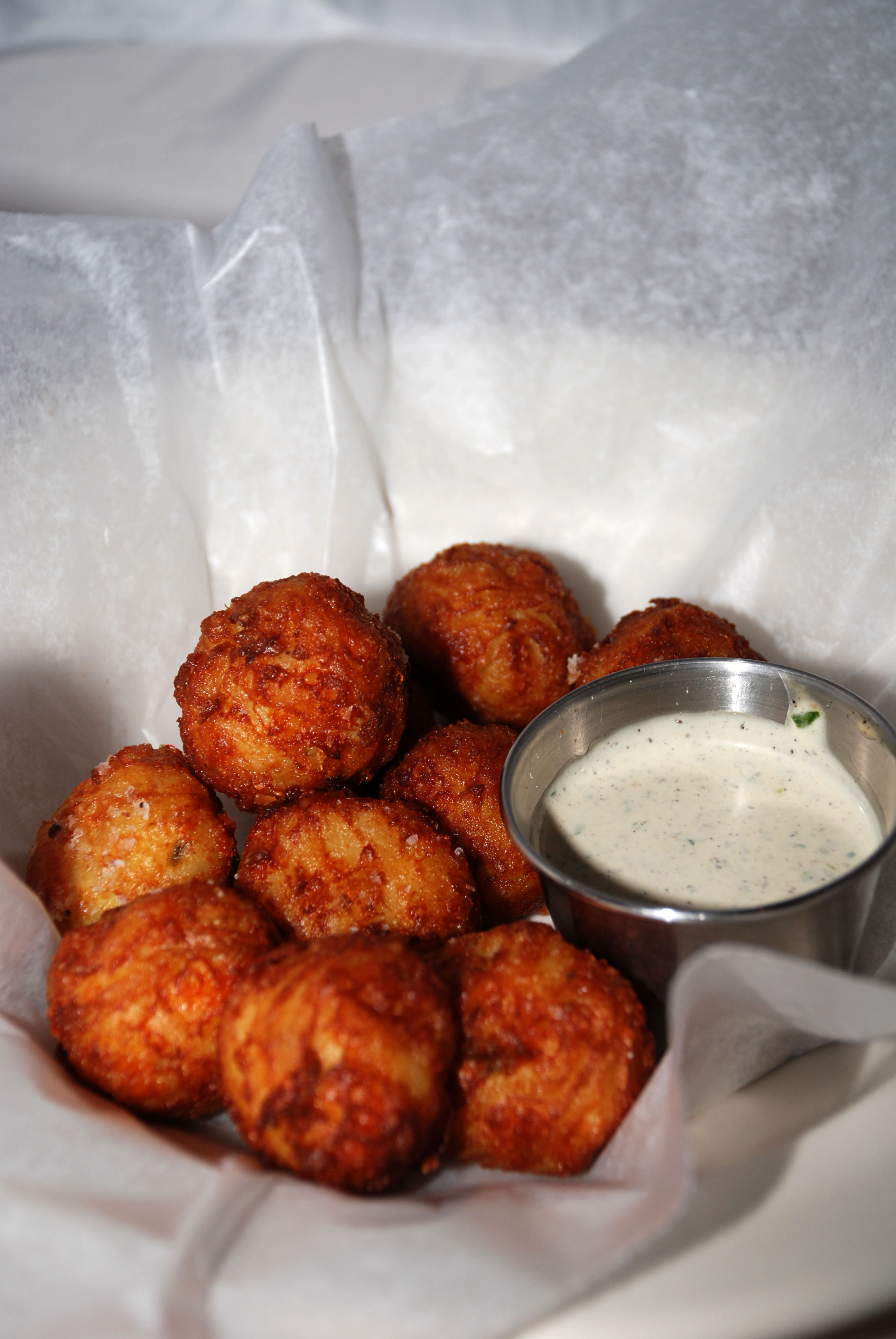 Place potatoes in a pot and cover with cold water, put on stove and bring to a boil, strain the potatoes and cool down. Once the potatoes have cooled, grate on a box grater. Mix the cheese and chopped jalapeños with the shredded potatoes, season with salt and pepper. Fold in the pate au choux until the potato mixture is sticky and can form a ball. Using a one ounce scoop, form the potatoes mixture into 1 oz tater tots. Once you have formed all the tater tots fry them at 350 degrees, season with salt and pepper and serve.
pate au choux
1/2 lb butter
2 cups flour
1 cup water
1 cup milk
8 eggs
salt
Add the butter, water and milk to a pot and bring to a boil. Once the butter has melted add the flour and stir until the flour, butter, milk and water have formed a dough and the flour has been cooked out a little bit. Place this dough into a mixer and turn it on, add the eggs one by one, wait to add the next egg until the first one has been completely mixed in. Season with a pinch of salt and take out of bowl.
Do you have any tasty Super Bowl recipe ideas? Let us know in the comments!
BEFORE YOU GO
PHOTO GALLERY
Tater Tot Recipes