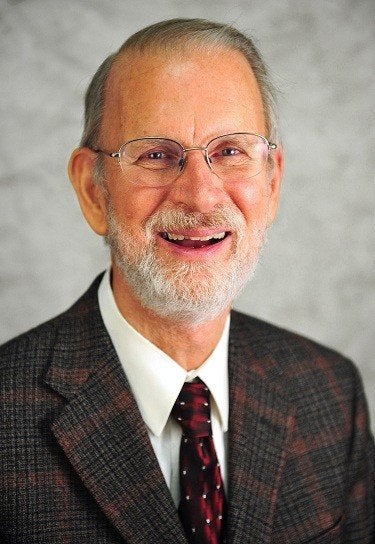 State Rep. Jerry O'Neil (R-Columbia Falls) told The Huffington Post that he sees the controversial legislation that he filed earlier this week as a way to save the state money, and provide a better lifestyle for those convicted in the state. Under the terms of his legislation, convicted criminals in Montana could bargain with a judge for a form of corporal punishment in lieu of jail time. The judge would have to agree to corporal punishment instead, and the offender would have to sign off on the terms of the new sentence.
"If we keep someone out of a warehouse, that is far more humane," O'Neil said of his legislation.
O'Neil told HuffPost that he viewed prison as "torture" because inmates are deprived of family time, jobs and the ability to celebrate birthdays and holidays over a long-term period.
"For me, I'd rather by whipped 20 lashes than spend 10 years in prison," O'Neil said. "Would you rather spend 10 years in prison or be whipped 20 lashes?"
O'Neil also said that Montana spends $190 million a year on the Department of Corrections and he envisions the corporal punishment option saving the state 5 percent of that annually.
O'Neil also noted that his bill would be constitutional, because those opting for corporal punishment would have to agree to the practice. When people enter into plea agreements, they agree to waive certain constitutional rights, including the right to appeal, he said.
O'Neil's legislation does not specify the form of corporal punishment, noting that he would like those choosing corporal punishment to decide that with state officials. Options would likely include caning, whipping and paddling, he said. Under the bill, the punishment would be administered by either a county sheriff or the state corrections department.
O'Neil said he has not discussed the bill with other legislators, but said he hopes to provoke thought in Helena on the subject.
State Rep. Bryce Bennett (D-Missoula), the House Democratic Caucus chairman, told HuffPost that he predicts a "pretty solid defeat" for the bill. He also noted that he sees it as an example of GOP priorities. "On face value, it is a strong example of how ridiculous the Legislature can be," Bennett said. "No Montanan said this was a priority for them."
BEFORE YOU GO
PHOTO GALLERY
U.S. State Capitol Buildings