Well, look what we have here. The sighting of a flesh-and-blood famous person.
Uptown Almanac reports that "Two And A Half Men" star Ashton Kutcher was recently spotted at the Mission's Roxie Theater while in town to headline the annual MacWorld conference at the Moscone Center.
Kutcher's presence at MacWorld is due to his portrayal of legendary Apple co-founder Steve Jobe in the upcoming Jobs biopic "jOBS." (story continues below)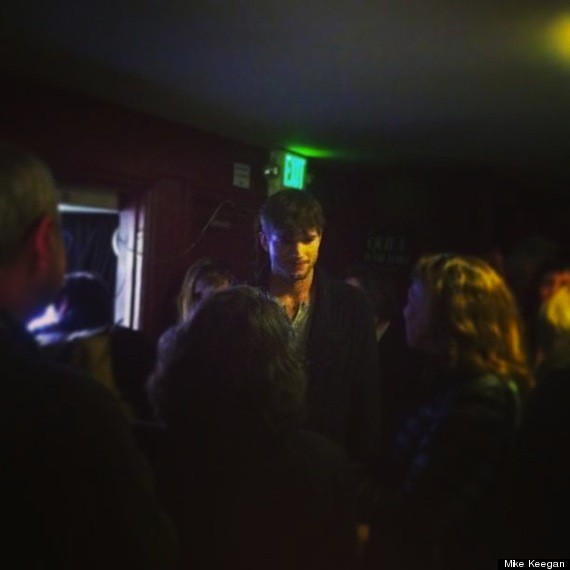 That Kutcher would chose to visit the Roxie is no surprise, as it's often considered the hippest movie theater in town. In a recent fundraising video for the theater, beloved cult filmmaker John Waters asked, "Where else can you see programming like this? Obscure midnight classics, dirty cult movies, insane underground movies, impenetrable foreign films, my favorite, and noisy music festivals that any parent would hate--all inside a real movie theater!"
Playing the tech visionary is a dream come true for Kutcher, who cited Jobs as a big influence on his life during a speech at the conference on Friday morning. The San Francisco Chronicle reports:
Kutcher found a Jobs speech that said everyone has the ability to influence the world around them.

"When I heard him say that in this interview, he was talking to me ... saying, 'Don't settle for what life gives you.' And I think that passion and dream and understanding that you can be greater than who you are even today, and you can make something that will make other people's lives greater, was the real essence of who the guy was. And that deeply affected me."
"[Kutcher is a] prime example...of celebrities affecting pop culture and affecting consumer electronic design," Macworld General Manager Paul Kent told ABC San Francisco. "[He is an investor] in tech companies...[and] very savvy about...[using his] celebrity to bring certain products to market."
The former "That 70's Show" star has founded both a digital media company and A-Grade Investments, a venture capital find that targets tech startups such as Spotify, Airbnb and Foursquare.
"jOBS," which debuted at the Sundance Film Festival last week, opens in theaters across the country on April 19.
Check out this clip from the movie:
BEFORE YOU GO