Thought America was home to the world's most gluttonous and over-the-top sandwich creations? Not any more. KFC Japan has just one upped the Americans. The infamous Double Down sandwich, which debuted in the U.S. in 2010, contains bacon, melted cheese and the Colonel's secret sauce... in between two pieces of chicken instead of buns.
While the Double Down was introduced to Japan last year, apparently that wasn't enough. Kentucky Chicken Rice, a new offering that will start on February 7, takes the Double Down one step further by adding a rice patty in the middle. It is held together with ketchup and mayo. Although there's no bacon on this version, we imagine that the thick rice patty feels heavier than some thin strips of bacon would.
The sandwich (if you can even call it that anymore) is available for 450 yen (about $4.95).
Here's what it looks like: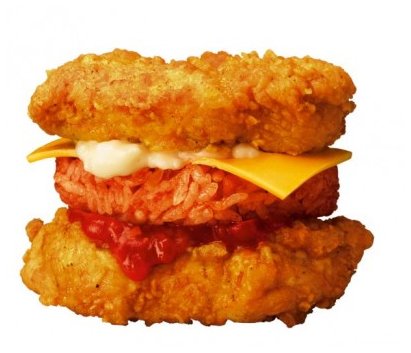 And another shot: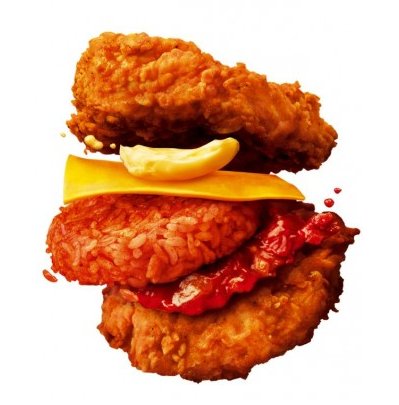 BEFORE YOU GO
PHOTO GALLERY
2012's Craziest Fast Food Items