Newsweek proclaimed Hillary Clinton "the most powerful woman in American history" on the cover of its latest issue.
Friday is Clinton's last day as secretary of state. Michael Tomasky's cover story for Newsweek extolled Clinton's cultural and political influence during her time in Washington, D.C.
"In the 20 years she's been on the stage, the country has gone from wondering whether women could handle the toughest jobs to knowing they can," Tomasky, special correspondent for Newsweek/Daily Beast, wrote. Click over to The Daily Beast for the full story.
PHOTO (via Newsweek):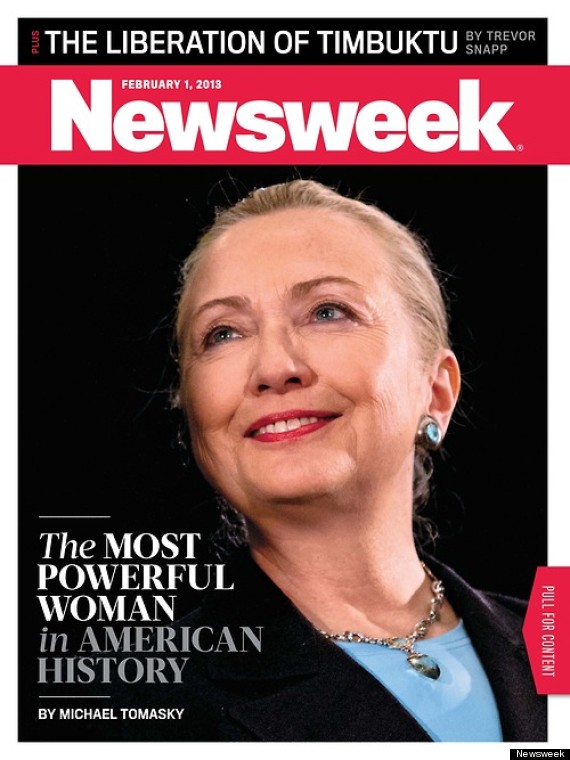 BEFORE YOU GO
PHOTO GALLERY
Obama And Hillary Clinton