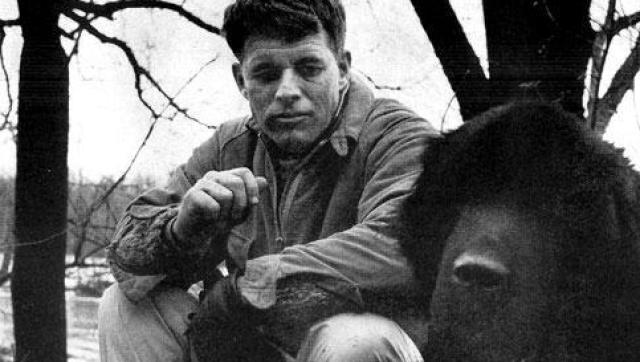 For those who think that walking 31-some miles in one day is for wimps -- or isn't historic enough -- we've got the event for you.
On Feb. 9, a group of fit history-lovers will recreate the the famous 50-mile trek from Great Falls, Maryland, to Harpers Ferry, West Virginia that Robert F. Kennedy first walked 50 years earlier, on Feb. 9, 1963.
"His original intention was to walk to Camp David another 10 to 15 miles," says Paul Kiczek, who, with another avid long-distance walker, Raymond Smith, is organizing the 2013 reprisal that traces RFK's exact path. "But he finished his 50 miles, ending in Harpers Ferry in 17 hours and 50 minutes."
RFK embarked on this walk when his brother, President John F. Kennedy, challenged members of the military to walk 50 miles in 24 hours as a fitness measure. JFK got the idea from Teddy Roosevelt, who in 1908 signed an executive order requiring that Marine Corps officers be able to walk 50 miles in 20 hours.
Life Magazine, which ran a story about 50-mile walks becoming fashionable after Kennedy's jaunt, shows photos of RFK with his big dog, Brumus, who reportedly made much of the walk with the somewhat bedraggled-looking then-Attorney General.
"I'm a little stiff," Life quotes RFK as saying. "But that's natural, never having walked 50 miles before." (It might not have helped that he was wearing dress shoes.)
The organizers of the 2013 version say they will be shod in hiking boots and trail-running shoes for their long excursion along the C&O Canal, on which they expect to be joined by in-shape history enthusiasts, many of whom have walked impressive distances before.
So Smith and Kiczek say they are going into the upcoming event feeling good, anticipating the start of a new annual tradition -- and hoping that their walk sparks a new fitness craze.
"I am sure it would benefit many Americans if President Obama, or the First Lady, would issue the 50-mile walk challenge a third time," says Smith.
Find out more about the 2013 Kennedy Walk, which begins at 4 a.m. at the Great Falls Tavern Visitor's Center, on the walk's website. Also be sure to read this post on the website by John Brennan, who walked 50 miles in the early 1960s.
And if you'd like a 31 mile walk -- or a 62-mile walk -- instead of, or in addition to, the Feb. 9 50-miler, registration for the Sierra Club's One Day Hike opens on Feb. 1. Find out more about the 50k and 100k strolls along the C&O Canal here.
PHOTO GALLERY
John F. Kennedy
BEFORE YOU GO