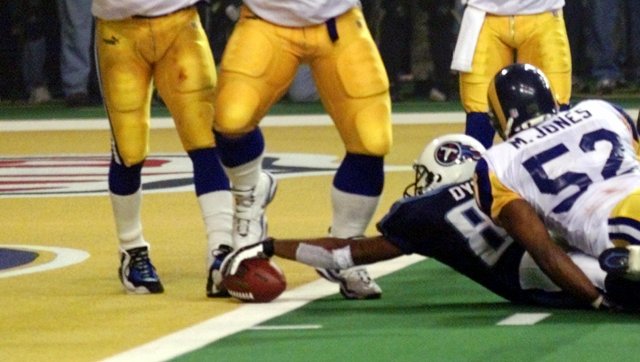 What makes a classic Super Bowl?
Is it a back-and-forth affair with multiple lead changes? Must there be an unexpected upset? Is it contest defined by a superlative performance from an all-time great player? Perhaps it's the long-awaited coronation of a dominant team? Does any close contest decided in the waning moments qualify?
Super Bowl history is filled with memorable games that included one or some of these characteristics, but the alchemy of an all-time epic remains hard to pinpoint. Regardless of its constituent parts, we all know a memorable game when we see it. Whether it's the landscape-altering upset win by Joe Namath's Jets in 1969, the thrilling, helicoptering Favre-Elway duel in 1998 or the heartbreak in Buffalo after Scott Norwood's kick sailed wide right in 1991, the most unforgettable Super Bowls are etched indelibly in the minds of football regardless of rooting interest.
In the cauldron of these winner-take-all matchups, relatively unheralded players like Mike Jones contributed game-saving or legacy-affirming efforts right alongside Hall of Famers like Joe Montana. Will Colin Kaepernick and Joe Flacco elevate Super Bowl XLVII into the conversation of best ever Super Bowl? Or will we all just be talking about the commercials come Monday?
To get you warmed up for this year's big game in the Big Easy, here are more than a dozen of the most thrilling editions of the Super Bowl. Which is your favorite? Which did we forget?
PHOTO GALLERY
Best Super Bowls Ever
BEFORE YOU GO