This week on Huffington Post Arts&Culture we dreamed of impossible architecture, feared chain-smoking elementary schoolers and gossiped about the possibility of a fetch new musical.
Read on...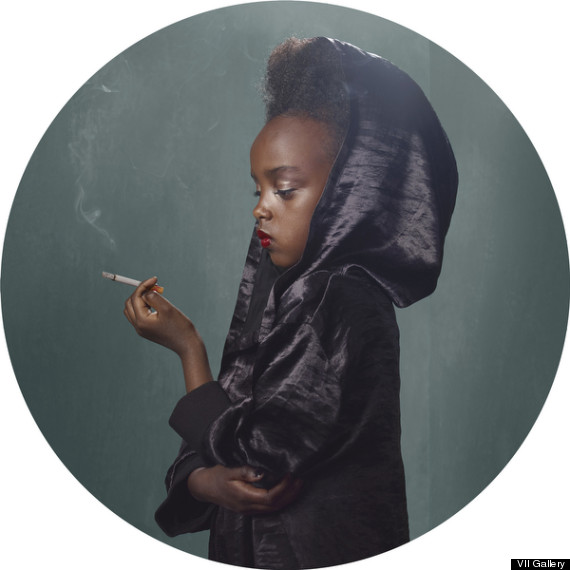 In her disturbing new series at VII Gallery in Brooklyn, Belgian photographer Frieke Janssens asks viewers if the nostalgia often associated with cigarettes would look as enticing on a much younger crowd.
For "Smoking Kids," Janssens dressed four to nine year olds in period costumes referencing the golden age of cigarette culture. The final touch to their retro-chic ensembles was a glowing cigarette (although Janssens' are made of cheese, candles and incense instead of tobacco). According to Slate, the artist was inspired by the viral video of a baby chain smoking in Indonesia. Read more here. Tina Fey has once again announced plans for a possible musical adaptation of her classic teen film, "Mean Girls," giving hope to die-hard Lindsay Lohan fans and mathletes everywhere.
After winning a Screen Actors Guild Award for her role as the indomitable Liz Lemon in 30 Rock, the former SNL writer told E! a stage version of the 2004 movie is in the works. "I'm trying to develop it, actually, with my husband, who does all the music for 30 Rock. And I think Paramount's onboard." Read more here.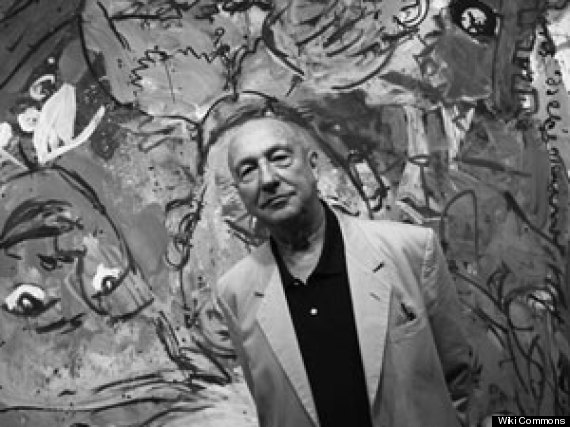 Before January, artist Georg Baselitz was known for his Neo-Expressionist paintings. After his interview with Spiegel Online, however, he'll likely be known as the artist who said: "Women don't paint very well." If you were unaware of this claim or — gasp — disagree, Baselitz assures his incredulous interviewers, it's a "fact."
In an wildly insulting interview with the online German publication, the artist "smiles mischievously" while unloading shockingly curmudgeonly cranky sexist statements. Read excerpts from the interview here. The return of director Sam Mendes and a long-awaited musical by Tori Amos are among highlights announced Wednesday for the 50th anniversary season at Britain's National Theatre.
Mendes, who began his career in theater before moving into film, will direct a production of Shakespeare's "King Lear" starring Simon Russell Beale and opening next January. It was originally slated for 2012, but delayed while Mendes made the James Bond adventure "Skyfall." Read more here.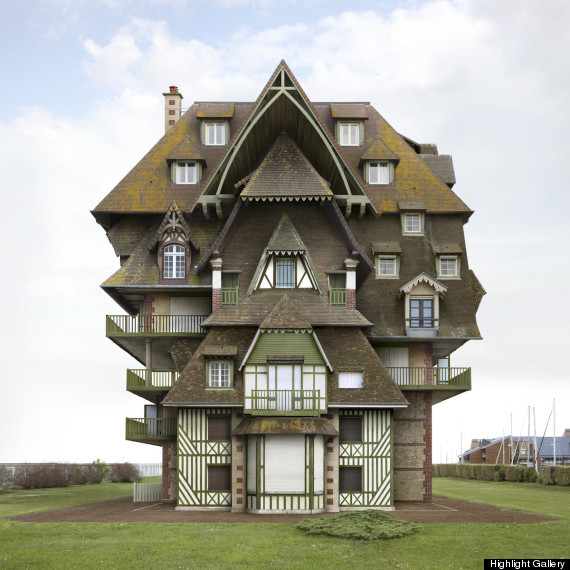 Filip Dujardin is an architectural photographer with a flair for impossible structures. Using digital collage techniques, the artist creates renderings for absurd structures, from precariously stacked German-style homes to sand-covered fortresses. This alternate design universe is the subject of an upcoming exhibit at Highlight Gallery in San Francisco, titled "(dis)location."
In the collection of playfully altered photographs, Dujardin has cut and spliced images of real buildings taken in Deauville, France and Guimaraes, Portugal. Pieced together in mind-boggling arrangements, the result is an absurd array of visuals, rich in architectural references and homages to surrealism. Read more here.
And now, some GIFs by Paolo Ceric!
PHOTO GALLERY
Paolo Ceric's Animated GIF Art
BEFORE YOU GO