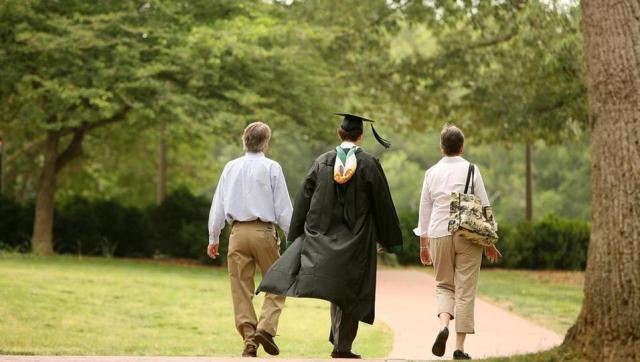 Since college tuition costs and average student debt are at all-time highs, a college's value proposition has never been more important. In 2010, the median of earnings for young adults with a bachelor's degree was 114 percent higher than someone who ends his or her education after high school, according to the National Center for Education Statistics. That doesn't mean all colleges and degrees are created equal, though.
The Princeton Review ranked the top public colleges that offer the best value to their students and released the information Tuesday morning. It ranked value based upon institutional data and student opinion surveys collected from Fall 2010 through Fall 2011. Broadly, the factors covered undergraduate academics, costs and financial aid. The methodology also considered the percentage of graduating seniors who borrowed from any loan program and the average dollar amount of debt those students had at graduation.
Rob Franek, author of The Best Value Colleges and Princeton Review's VP of Publishing, said in an email to HuffPost that the colleges below do what they can to save students money.
"What most people don't realize is most students aren't paying the full sticker price. Two-thirds of students are getting financial aid. At nearly 100 of the 150 'Best Value Colleges' we've identified, the average freshmen grant this year was $10,000 or better. When it comes to picking a college, people need to be savvy shoppers as well as savvy applicants."
The transparency is helpful. The Chronicle of Higher Education reported Monday that parents and students have more information than ever. There are bottom-line tuition calculators, scoring by saving and borrowing "experts" and all kinds of financial aid advice. Nevertheless, few can make any sense of it all, which has led the federal government to call for a simpler system, so consumers will receive better information about eventual costs.
Take a look at the public colleges offering the best values, and come back for the best private school values tomorrow.
PHOTO GALLERY
Best Value Public Schools - Princeton Review List
A more specific explanation of the methodology is available here. The entire list is for sale here.